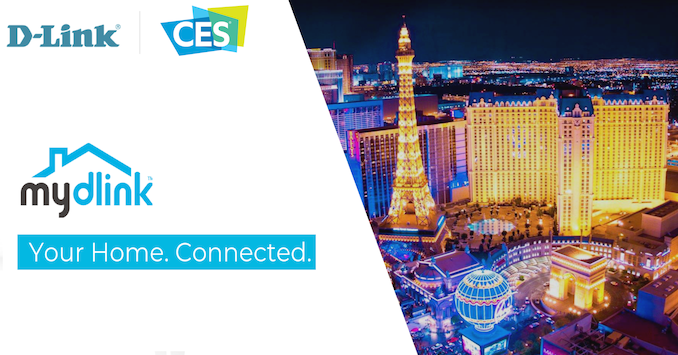 D-Link's mydlink service has served as the backbone of their cloud strategy for the better part of this decade. Initially, it served their IP camera lineup. In early 2014, D-Link pivoted the service to target the home automation / smart home market as a whole. The company has been regularly releasing new mydlink products and adding features to the existing service.
At CES 2019, D-Link is introducing three new products in the mydlink lineup - a Wi-Fi indoor smart plug (DSP-W118), a Wi-Fi outdoor smart plug (DSP-W320), and a Wi-Fi water sensor (DCH-S161). The Wi-Fi water sensor, unlike the previous DCH-S160 water sensor introduced in 2015, is now battery powered and can run for up to 1.5 years with AA batteries. It also comes with a 6ft. long probe and a built-in siren. It will go on sale in Q1 2019 for $50. The new indoor smart plug has a smaller form-factor compared to the existing one (DSP-W215). It no longer obstructs other outlets. The outdoor version has two outlets and is IP44-rated. Both carry over the outlet on/off, schedule, and timer controls of the existing smart plugs / outlets in the mydlink lineup. These plugs will become available in Q2 2019 (pricing not announced yet).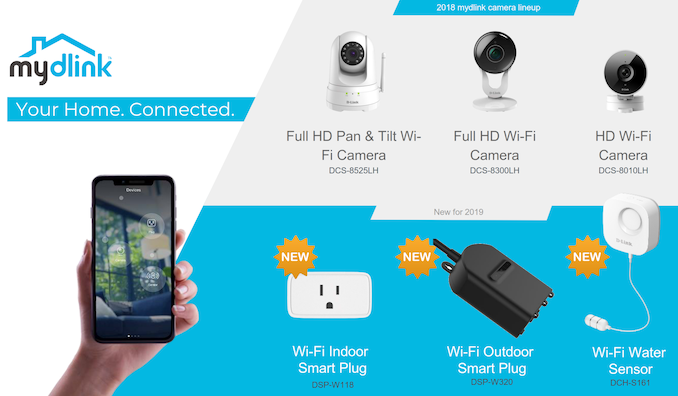 On the firmware features / backend side, D-Link is bringing more support for Google Assistant and Alexa to simplify the smart home experience. A couple of new features - 'Smart Recap' and 'Rich Notifications' - address some of the feedback that D-Link has been receiving from their existing IP camera customers.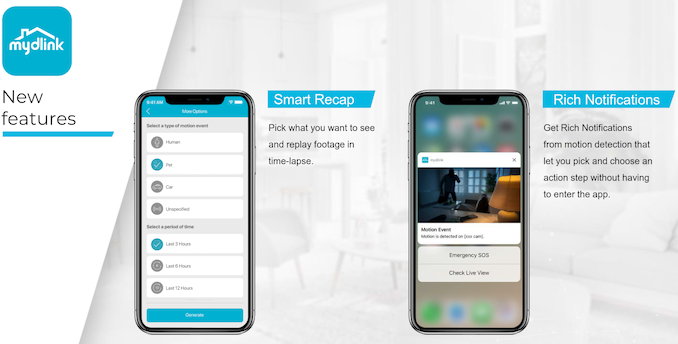 The addition of Google Assistant / Alexa voice control to the existing existing IFTTT support enables mydlink to tick all the boxes in what consumers can expect from cloud-reliant smart home platforms. As we have been indicating for a few years now, it wouldn't hurt D-Link to shift more of the intelligence to the edge. This will give consumers better experience in the case of unreliable Internet / cloud connectivity.
Source: D-Link