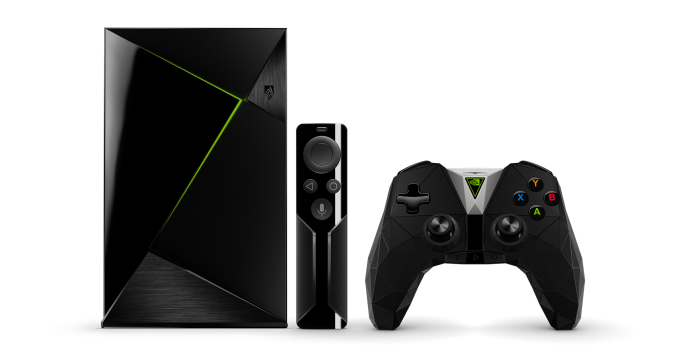 NVIDIA has released its SHIELD Experience Upgrade 7.1, adding numerous new features and fixing bugs with their popular STB. Among the new capabilities are added support for a 120 Hz refresh rate on appropriate TVs and monitors, as well as compatibility with non-QWERTY keyboards. The update also mproves mouse movement accuracy and increases Wi-Fi bandwidth significantly for GeForce NOW.
The key feature that has made it to headlines is of course added support for 120 Hz refresh rates at sub-4K resolutions, at least on televisions and displays that support it. Specifically, the HDMI 2.0 spec supports 1080p120 resolution with 4:4:4 subsampling as well as 1440p120 resolution with 4:2:2 subsampling, so the set-top-box should technically be able to support both now (it is more likely that only 1080p120 is supported though). With that said, it's worth pointing out that 120 Hz video content is very rare, so I suspect the target audience is gamers who will stream games from a local GeForce GTX-based PC or NVIDIA's GeForce NOW service.
Speaking of gamers, it is noteworthy that the SHIELD Experience Upgrade 7.1 also brings support for non-QWERTY keyboards (e.g., AZERTY, etc.) and improves accuracy of mouse movements in GeForce NOW by disabling Android mouse acceleration. Both features should benefit gamers who use keyboards and mice with the SHIELD TV STB.
Meanwhile, there is a particularly important bug fix that improves the usability of NVIDIA's GeForce NOW service with the SHIELD TV platform. The SHIELD EU 7.1 resolves a Wi-Fi bug that was limiting the available bandwidth to the GeForce NOW app; according to NVIDIA fixing this bug means they've been able to increase bandwidth to the game streaming app by upwards of 5x.
While the enhancements brought by the SHIELD Experience Upgrade 7.1 are not exactly breakthrough per se, they show that NVIDIA is going to continue to tailoring its SHIELD TV and GeForce NOW services not only to casual users, but to demanding gamers as well.
Related Reading:
Source: NVIDIA