AnandTech Storage Bench - Heavy
Our Heavy storage benchmark is proportionally more write-heavy than The Destroyer, but much shorter overall. The total writes in the Heavy test aren't enough to fill the drive, so performance never drops down to steady state. This test is far more representative of a power user's day to day usage, and is heavily influenced by the drive's peak performance. The Heavy workload test details can be found here. This test is run twice, once on a freshly erased drive and once after filling the drive with sequential writes.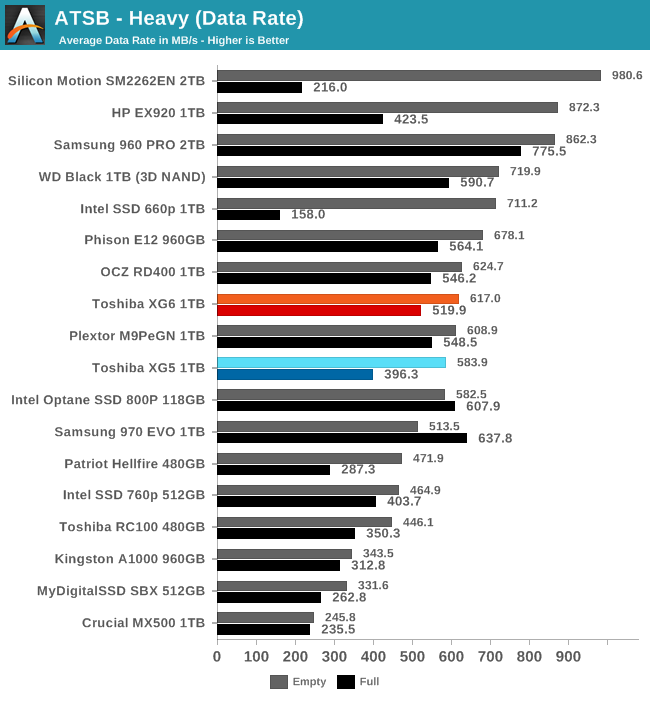 The Toshiba XG6 brings a healthy boost to the full-drive average data rate on the Heavy test, but only improves the empty drive test run performance by about 5% over the XG5. Toshiba is definitely starting to fall behind the fastest high-end drives on this test, but the XG6 is still comfortably ahead of most entry-level NVMe products and more than twice as fast as the Crucial MX500 SATA SSD.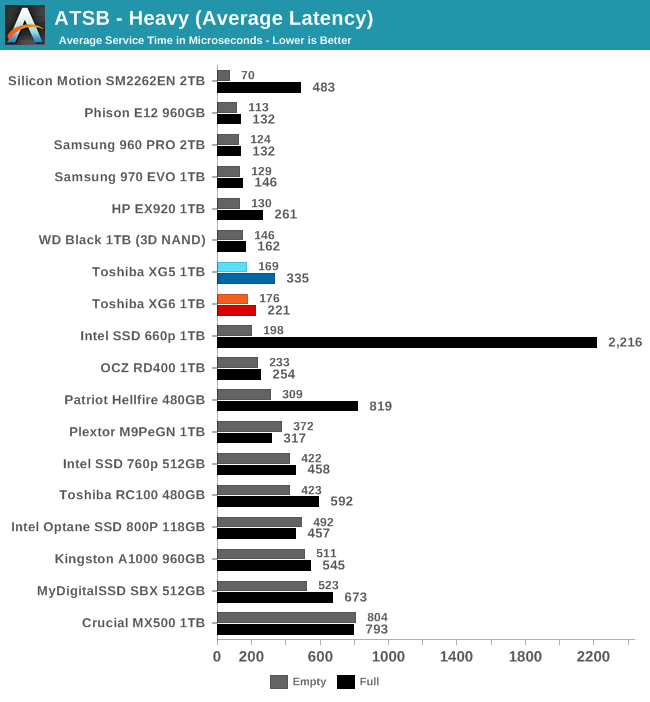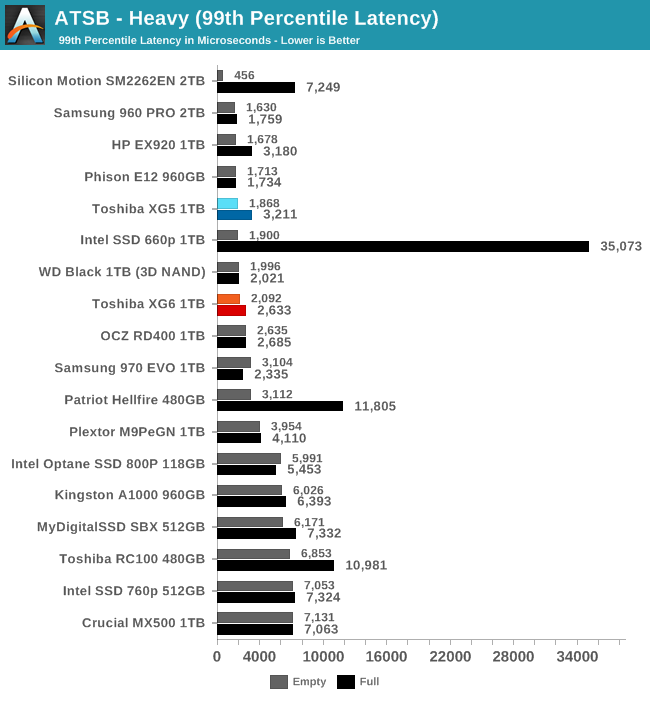 The Toshiba XG6 brings very small regressions to the latency scores on the empty-drive test runs, but makes up for it with substantially improved average and 99th percentile latency when the Heavy test is run on a full drive.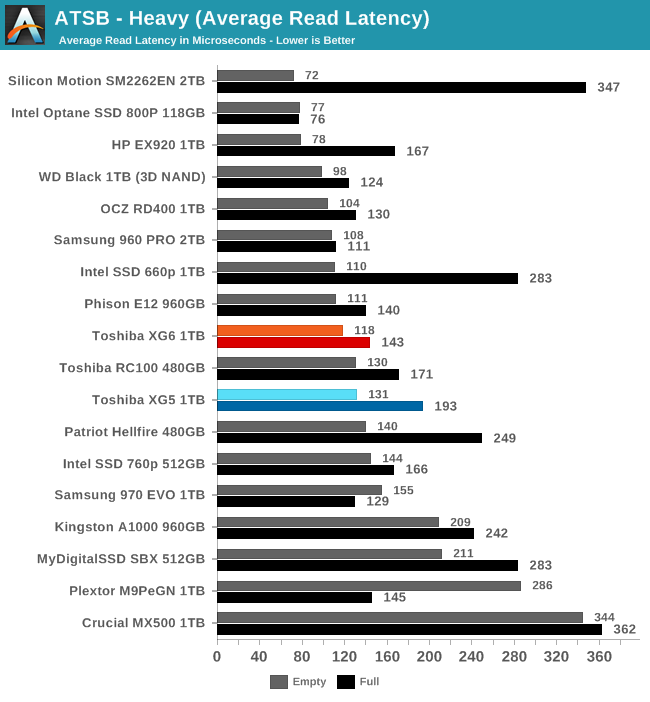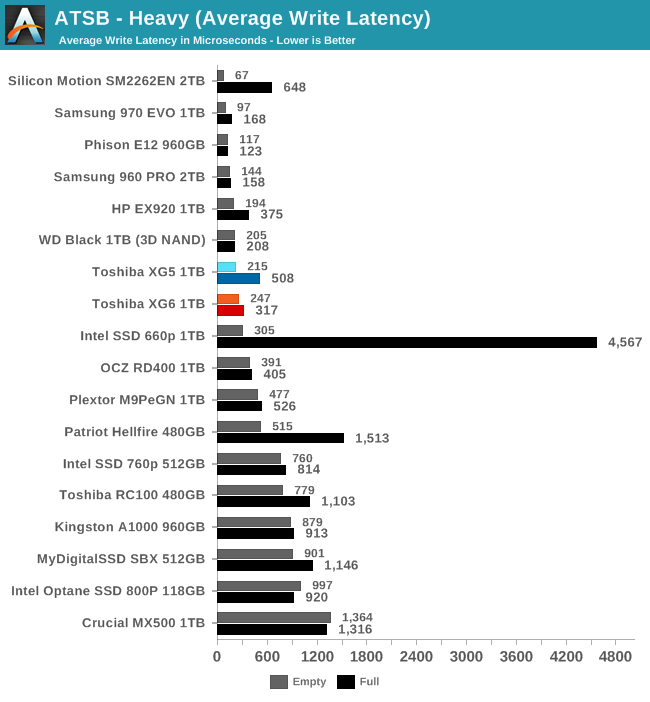 The slight regression in average latency for the empty drive test runs comes from an increase in average write latency. Read latency has improved substantially and write latency for the full-drive test runs doesn't stand out for the XG6 the way it did for the XG5.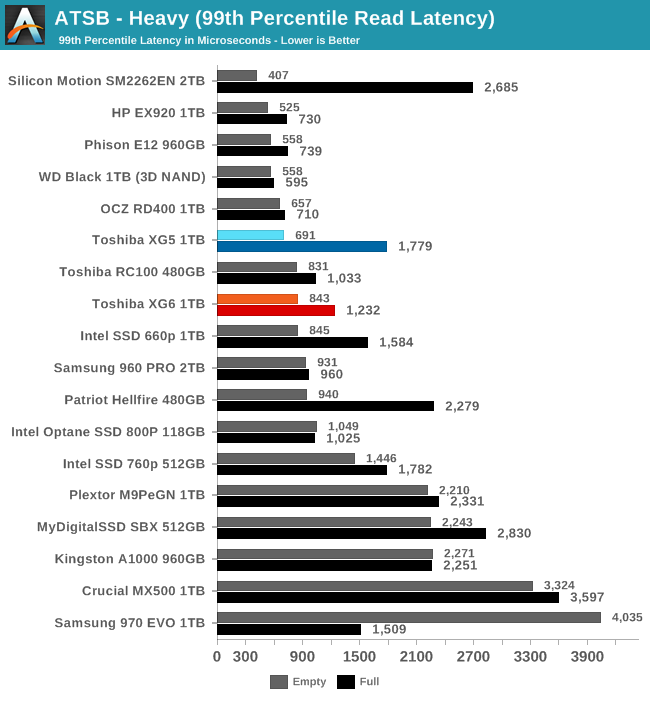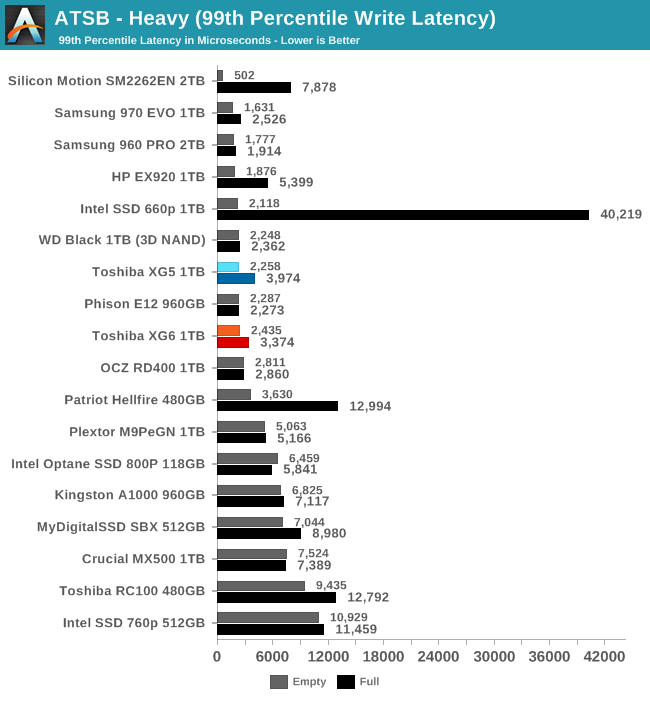 For 99th percentile latency, both read and write performance are slightly worse on the XG6 than the XG5 when the Heavy test is run on an empty drive. But full-drive latency QoS has improved markedly for both read and write operations.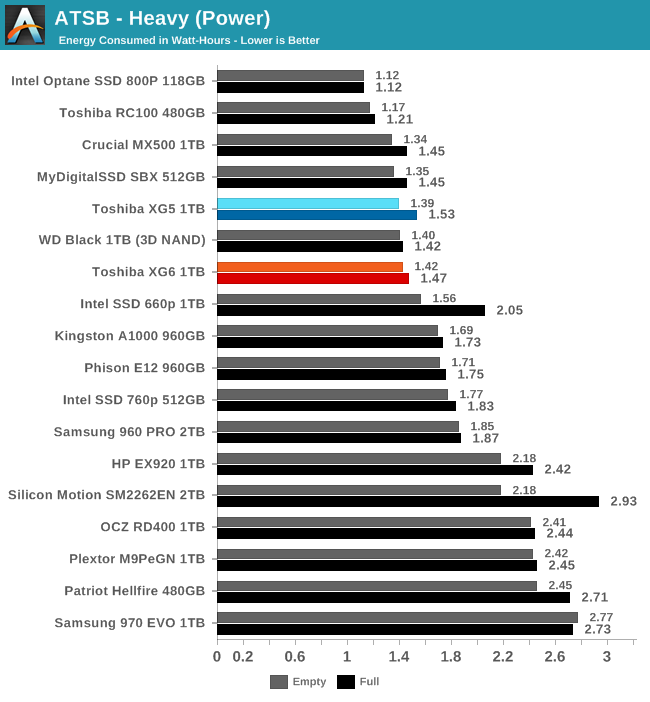 The Toshiba XG6 uses slightly more energy over the course of the Heavy test than the XG5 does, when the test is run on an empty drive. The improved full-drive performance helps the XG6 come out ahead on energy usage for that test run. Either way, the XG6's efficiency is comparable to SATA drives and the WD Black is the only other high-end NVMe that offers this kind of power efficiency.