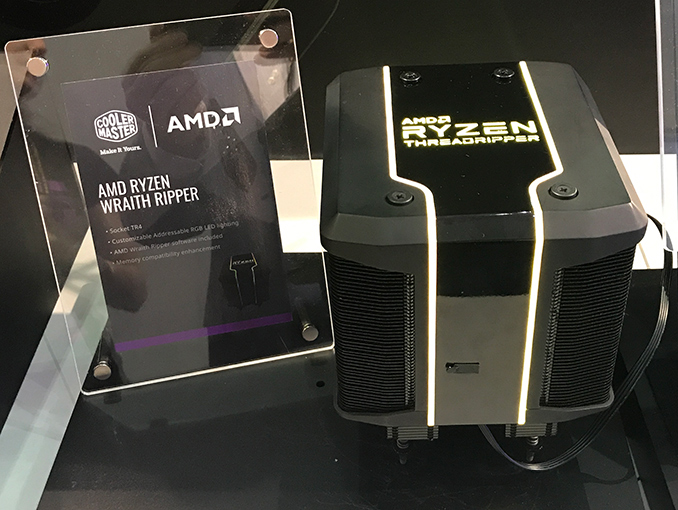 One of the important revelations from AMD's recent Ryzen Threadripper 2 announcement wasn't just that the upcomming processors would have more cores - going from 16 to 32 in the case of the top SKUs - but that power consumption would be going up as well. Thankfully unlike the core count it's not doubling, but AMD's official 250W requirement is a good bit higher than Threadripper 1's 180W, and, as a result, Threadripper 2 will be in want of new coolers. To build a cooling system supplied with the new CPUs, AMD teamed up with Cooler Master to product the new cooler. The cooler will be sold separately, through Cooler Master's distribution network.
The Wraith Ripper is a massive megacooler with tens of aluminum fins heatpipes and a fan. Following the recent industrial trends, the cooling system has addressable RGB lighting and a special app for customization. The device will be able to cool down TR4 CPUs that dissipate up to 250 W of power in stock, but heavily-overclocked Threadripper II CPUs will probably require liquid cooling.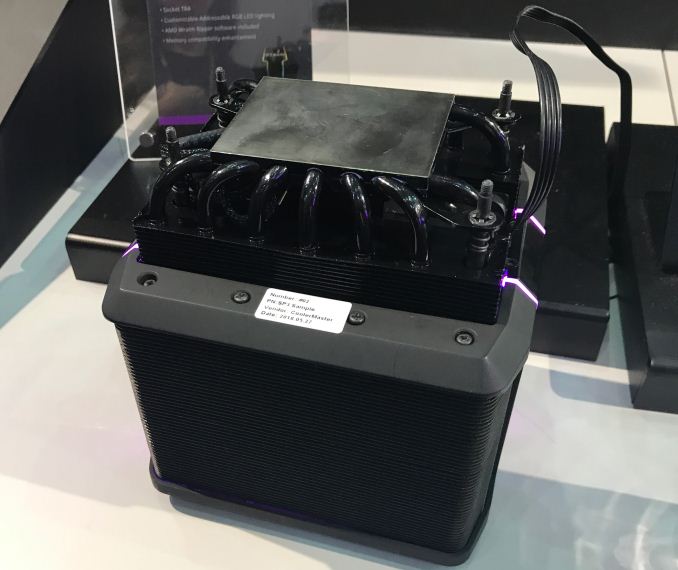 Cooler Master says that the Wraith Ripper will not only ensure sufficient cooling for AMD's 32-core CPUs, but will also guarantee compatibility with memory modules featuring tall heat spreaders.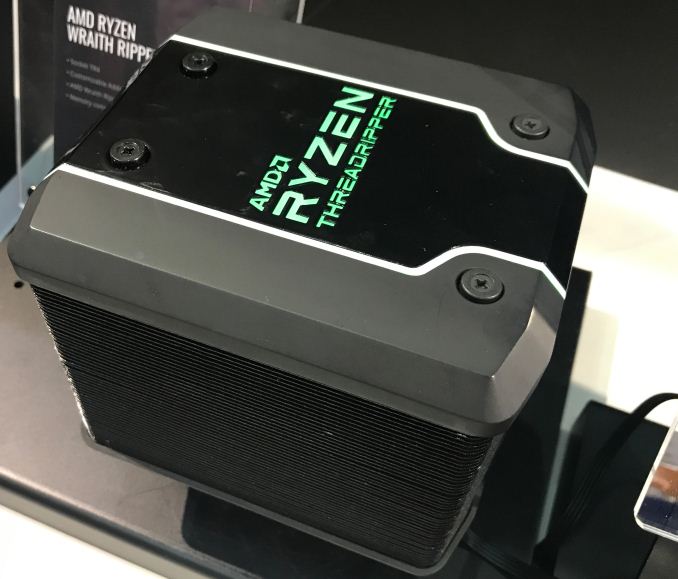 Pricing of the Wraith Ripper in retail remains to be seen, but users will have to purchase it separately. AMD stated that it will be distributed by Cooler Master and their network, rather than by AMD.
Want to keep up to date with all of our Computex 2018 Coverage?

Laptops

Hardware

Chips
Follow AnandTech's breaking news here!