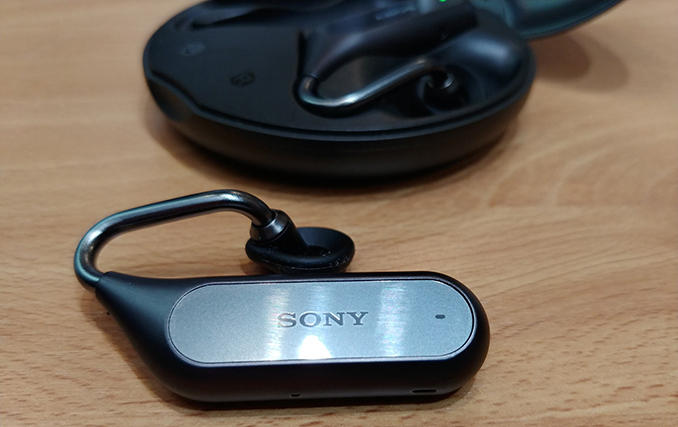 BARCELONA, ESP — Listening to music in headphones and still hearing what is going on around is very useful for joggers and office workers, however wireless headphones that can do both (without bone conduction technology) did not exist until recently. Sony has been working on its open-ear wireless headset for a number of years, and even showcased the concept at the MWC 2017, but it took the company quite a while to finalize it as a product. The good news is that the open-ear Xperia Ear Duo headset will be available this May.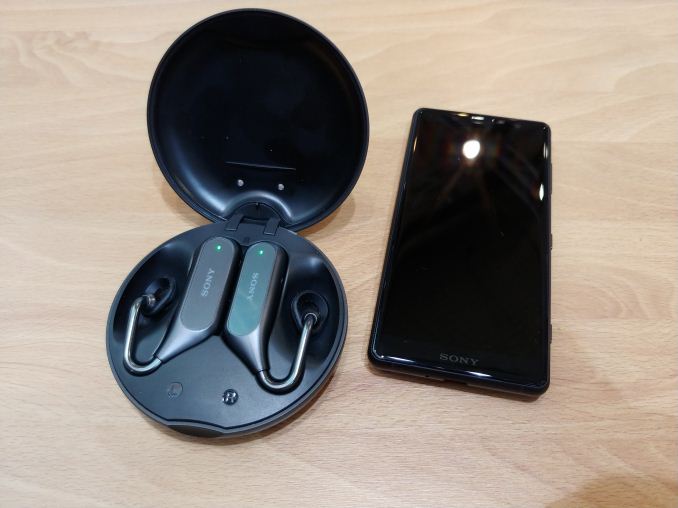 The Sony Xperia Ear Duo looks like two hands-free earpieces. Each one comprises of a unit that goes into the ear and a unit that contains a battery, an antenna and control logic. The key element of each ear piece is a special (and very tiny!) driver that transmits audio to the ear canal. The driver does not go to the ear canal itself and therefore does not block it from peripheral sounds. Also, a special rubber earbud with a hole firmly holds the earpiece where it should be. The right earpiece of the Xperia Ear Duo is the master, and it connects to smartphone (or another source) using Bluetooth. Audio is then transmitted to the left one using NFMI method. Sony says that NFMI ensures strong connection between two earpieces and it works better than if both used Bluetooth. Each earpiece also has four microphones for hands free calling and to eliminate background noises during conversations.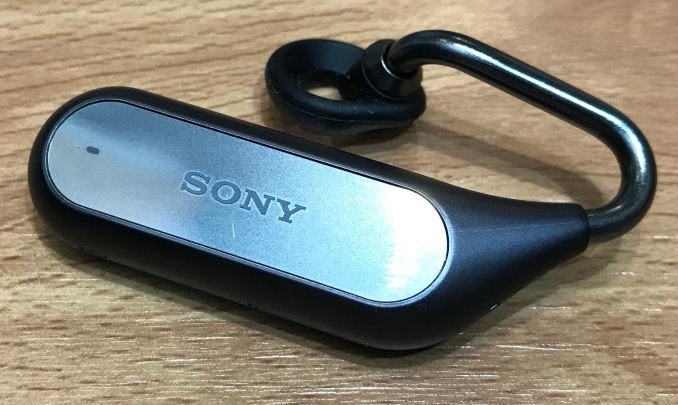 Since the Xperia Ear Duo was designed primarily for smartphones, as they send notifications over the top of music and support Sony's Assistant/Google's Assistant services. Furthermore, the master earpiece has a small integrated touchpad that understands swipes and taps to answer incoming calls and turn on the assistants.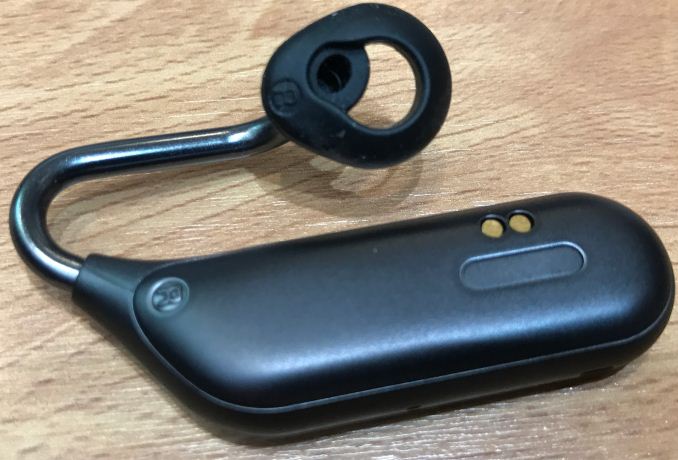 The earpieces can work for four hours on one charge — more than enough for a jogging/workout session, or a day in the office (you are not supposed to listen to music all the time, are you?). The Xperia Ear Duo ships in a special box that charges them. The enclosure itself has a built-in battery to charge the headset for three times.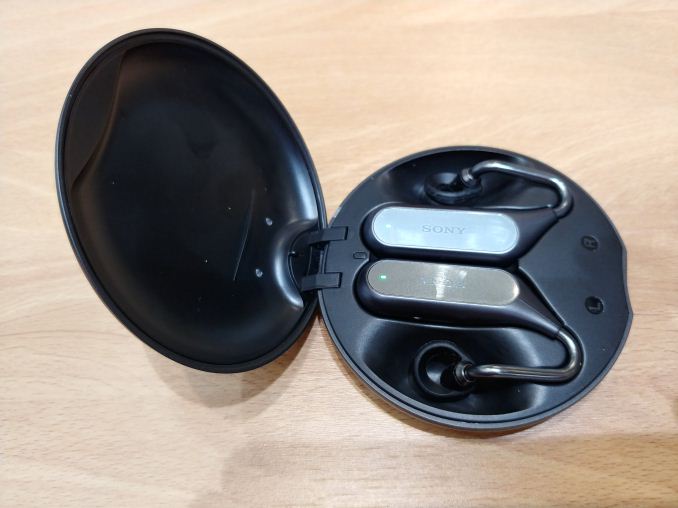 After years in the works, Sony's Xperia Ear Duo will ship this May. Sony will charge $279 for the product, which is well above prices of regular wireless headsets. Such a high MSRP will inevitably position the open-ear headset as an ultra-premium solution. Sony says that it will continue to work on open-ear wireless headphones, so the successors of the Xperia Ear Duo could be more compact and/or more affordable.
Related Reading
Source: Sony