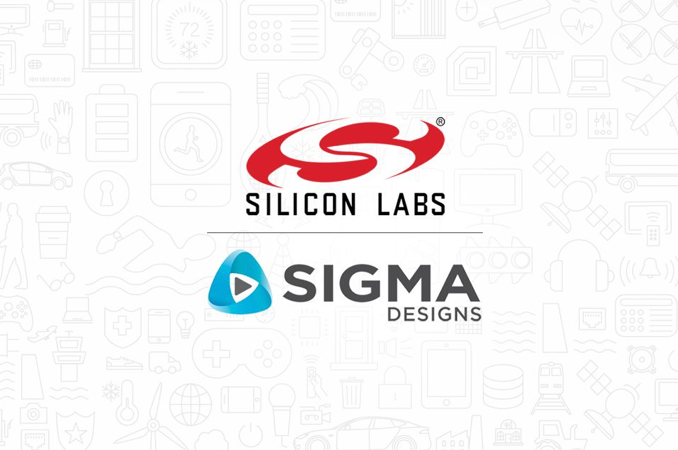 Silicon Labs has announced that it had reached a definitive agreement to acquire Sigma Designs in a cash transaction valued at $282 million. By taking over Sigma Designs, Silicon Labs will be acquiring the former's Z-Wave-related IP and product portfolio, allowing Silicon Labs to solidify its range of wireles communication solutions for smart homes. The additional leverage will also allow Silicon Labs to more greatly influence the development of the Z-Wave standard going forward. Meanwhile, in an interesting twist in the acquisition agreement, the deal also includes a stipulation that if certain closing conditions are not met, Silicon Labs may acquire only the Z-Wave segment of Sigma for $240 million.
Silicon Labs will pay Sigma's shareholders $7.05 per share in cash, which is a 26% premium over Sigma's closing price of $5.60 per share on December 6. In total, Silicon Labs will pay $282 million for Sigma's STB, Smart TV, Media Connectivity, and IoT/Z-Wave businesses. Silicon Labs admits that the Smart TV and Media Connectivity businesses are not strategically aligned with its future plans, so it is not really interested in getting them. Sigma Design intends to divest or wind down its Smart TV business and is also talking to a potential buyer regarding its media connectivity unit. Meanwhile, if certain closing conditions are not met, Silicon Labs may acquire just the Z-Wave business unit for $240 million, if Sigma shareholders agree.
Silicon Labs is a major developer and supplier of ZigBee wireless communication products for smart homes and IoT. Acquisition of Z-Wave assets from Sigma Designs (which they in turn picked up from Zensys in late 2008) will help the company to widen its portfolio of products for smart homes, industrial, IoT, and other applications that require short-range low-power communication technologies. Z-Wave technology is backed by members of the Z-Wave alliance, which includes 600 companies, which have produced over 2100 certified devices. Sigma and Mitsumi are the largest suppliers of Z-Wave transceivers, so apart from IP, talent and product portfolio, Silicon Labs will also get a number of new customers among adopters of Z-Wave, including Amazon, LG, SK Telecom, Orange, Verizon and others.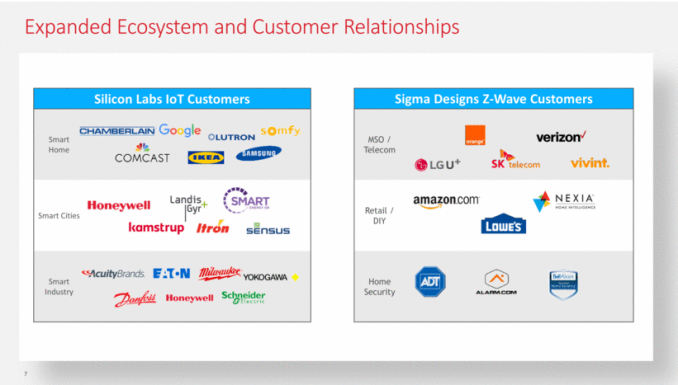 At present, there is no single dominant short-range low-power wireless technology for IoT, smart homes, industrial and other applications. Different device makers adopt different protocols, including Bluetooth, Thread, Wi-Fi, ZigBee, Z-Wave or even proprietary. Therefore, it makes a great sense for Silicon Labs to acquire a major supplier of Z-Wave transceivers to expand its customer base and presence on this growing market.
Silicon Labs and Sigma Designs expect the transaction to close in Q1 2018.
Related Reading:
Source: Silicon Labs