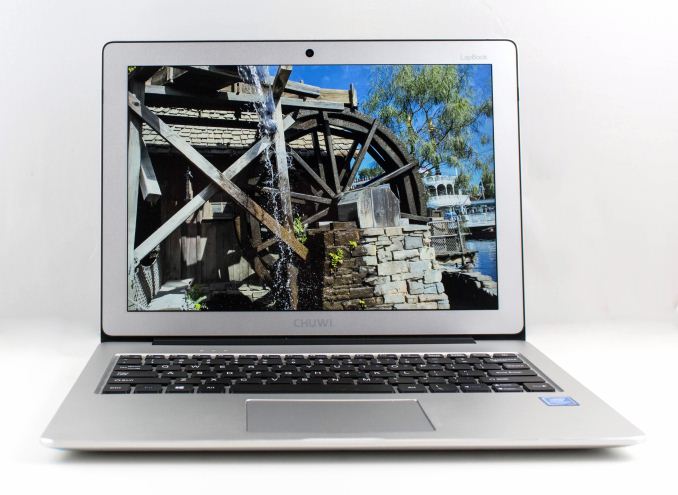 Every once in a while, we get surprised. It seems to be a rare thing in this industry these days, but it does still happen from time to time. The Chuwi Lapbook 14.1 was one such surprise when we reviewed it earlier this year. Chuwi hasn't been around for a long time, but in one fell swoop, they forever changed the expectations on a budget laptop. Reasonable components, coupled with a good IPS display, instantly changed the expectations on any budget offering from the big PC makers. So far, they've not really responded, and the LapBook 14.1 is easily the top pick for anyone wanting a 14-inch laptop for not a lot of money.
So, imagine the shock when this still relatively unknown PC maker surprised us again. Earlier this year, they announced the LapBook 12.3, which is now available. It takes the same basic internals from the LapBook 14.1, couples it to the same display found in the Surface Pro, and packs it all into an all-aluminum chassis. The budget bar has been raised again.
The underlying platform is almost unchanged from the LapBook 14.1 that we reviewed in March. At the heart is an Intel Celeron N3450 CPU, which is a quad-core processor based on the Intel Atom lineup, but the latest Goldmont architecture. This isn't going to be a blisteringly fast laptop, but the N3450 holds its own in light tasks. In addition, Chuwi has bumped the RAM from 4 GB in the LapBook 14.1, to 6 GB in the LapBook 12.3. That's a very respectable amount for this PC. Storage remains the same 64 GB of eMMC, which isn't a lot, but is much better than the 32 GB seen in most PCs in this price range. The LapBook 14.1 also had an M.2 slot inside where you could add a SSD if desired, and the LapBook 12.3 makes that even easier with a removable panel on the bottom to access the M.2 slot.
Chuwi LapBook 12.3
CPU
Intel Celeron N3450
4C/4T
1.1-2.2 GHz
2MB L2 Cache
6W TDP
GPU
Intel HD Graphics 500
12 Execution Units (Gen 9)
200-700 MHz
Memory
6 GB Dual-Channel
Display
12.3" 2736x1824 3:2 IPS
Storage
64 GB eMMC
Expandable up to +128GB microSD plus M.2 slot (2242 SATA)
I/O
1 x USB 3.0 Port
1 x USB 2.0 Port
1 x micro HDMI
micro SD Card Slot
1 x Headset Jack
Dimensions
300 x 223 x 16.7 mm
11.8 x 8.78 x 0.66 inches
Weight
1.45 kg / 3.18 lbs
Battery
37 Wh, 24W AC Adapter
Wireless
Intel Dual Band Wireless-AC 3165
1x1 with Bluetooth 4.2
Price
$310-$330 USD
The star of the show though is the display, with its 267 pixels-per-inch. The 2736x1824 resolution means that it's also a 3:2 display, giving a bit more display height than a standard 16:9 laptop, and for productivity tasks, that's been a winning aspect ratio on Microsoft's Surface lineup. There's no touch though, but you can't have everything for this price.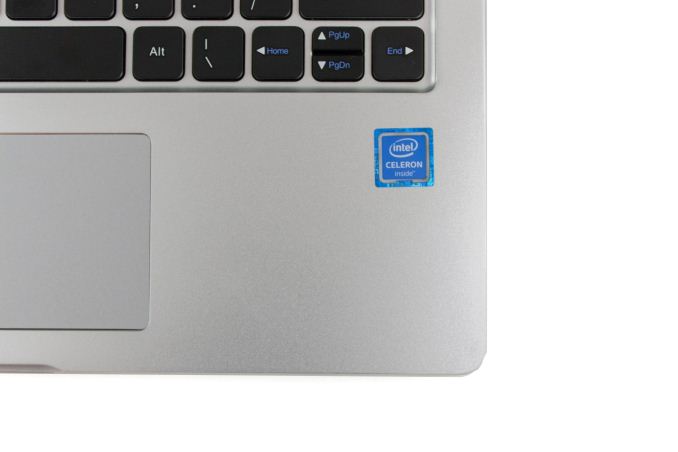 Speaking of the price, this all-aluminum laptop, with a higher resolution display, and more RAM than the LapBook 14.1, can still be had for around the $300 USD mark. At the time of this writing, it's going for $330 on Amazon, compared to $270 for the larger, plastic, LapBook 14.1, and it can be found for less on other sites. That's a remarkable price for a device with these kinds of features, and you'd be hard pressed to find a computer that offers more, for less. Let's dig into the Chuwi LapBook 12.3.