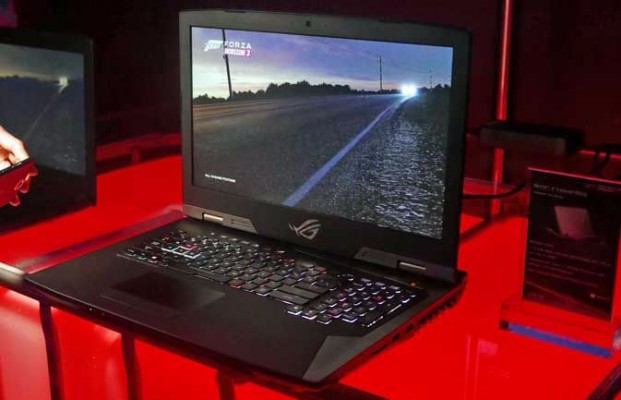 This year at IFA there is a lot of laptop and notebook announcements. Most of them will be geared towards Intel's new 8th Generation notebook processors that were announced last week, but there is still plenty of room for large and beefy gaming machines to take to the stage. In this category comes the ASUS ROG Chimera, a new laptop geared towards 'twitch' gamers that specialize in games that reward quick reactions.
Underpinning the laptop is going to be the display. For 'twitch' gaming, resolution and quality are arguably less important than smooth and quick gameplay, so the ROG Chimera comes in with a 144 Hz display combined with G-Sync variable refresh rate compatibility. The display is only a 1920x1080 resolution in a 17.3-inch form factor, which is moving away from the trend of higher resolution screens coming to laptops. Some might point to standalone monitors that can have higher resolutions than this, although finding one in a 17.3-inch form factor is going to be difficult. We suspect that this is a TN panel – when we get around to ASUS's booth later in the show we'll take a look.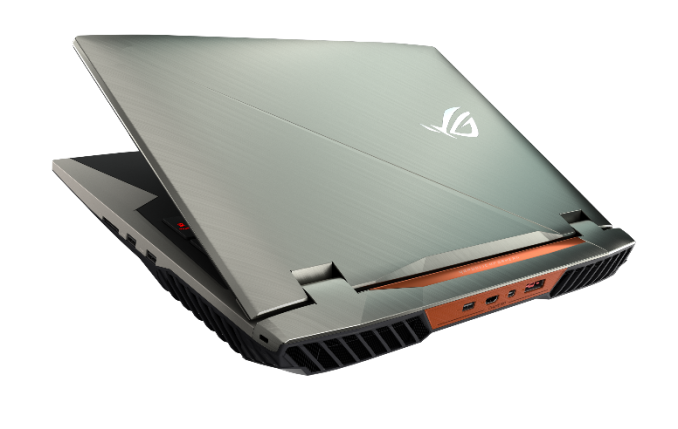 Other hardware in the system comes via Intel's Core i7-7820HK, the quad core mobile part that allows overclocking (ASUS states up to 4.3 GHz), and a GTX 1080 8GB mobile graphics module with a maximum boost of 1974 MHz. The keyboard incorporates a full keypad, and from what we can see a number of USB ports and video outputs. At this point ASUS is being cagy at the rest of the specifications, barring support for Xbox Wireless, so we'll update this post when we get something more or some hands on time. Pricing and launch were not discussed.
Main image from Andrew Freedman, Laptop Mag
Related Reading