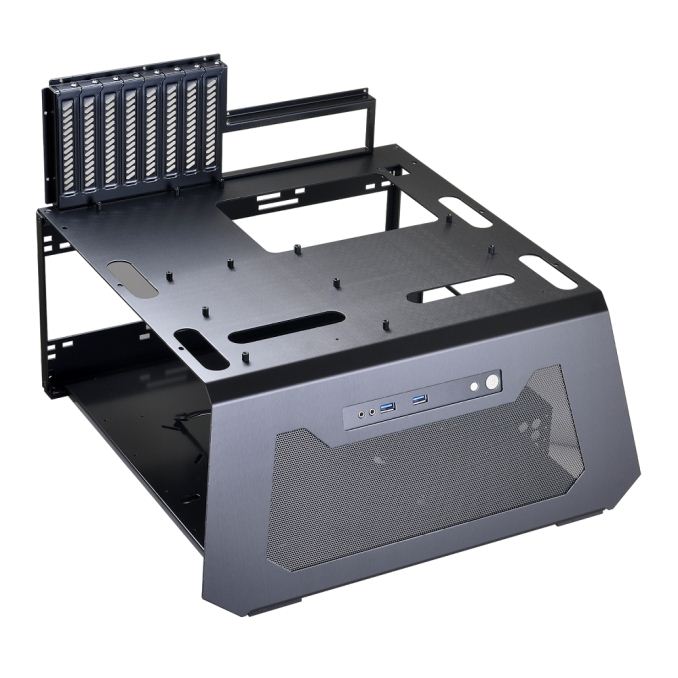 Lian Li has been one of the few large case manufacturers to consistently offer test benches over the years, and they have now launched their newest model, the PC-T70. First unveiled at CES 2017, this new test bench was developed with feedback from PC hardware reviewers and it has been designed with an eye towards easy access and simple hardware swapping. There is also an optional accessory kit that encloses the test bench with an acrylic cover, which simulates a closed-air environment and allows for testing conditions that more closely match a regular closed case. For those who would rather have the whole kit from the start, Lian Li will also be offering the PC-T70FX, which comes with the acrylic cover and side panels included.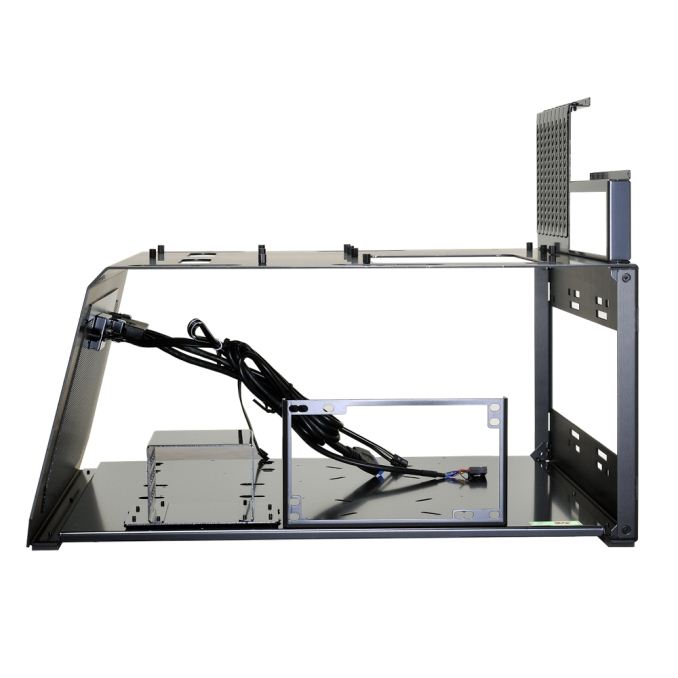 Starting off with the fundamentals, the PC-T70 is manufactured from both aluminium and steel and it is available in both black and white. It can handle motherboards ranging from Micro-ATX to E-ATX, and it has eight expansion slots that support cards up to 330mm in length, though longer cards should be fine as well if you don't install the acrylic cover. There is one small and six large pass-through ports that are used to cleanly route cables to the lower half. The bottom chamber can handle one ATX power supply up to 330mm in length, and it is also where you can install your choice of either five 2.5" and one 3.5" storage drives or one 2.5" and two 3.5" storage drives. There is also mounting space for some liquid cooling hardware, namely an up to 360mm radiator, a reservoir, and a pump. The front of the test bench features a small I/O area consisting of a 3.5mm audio input, a 3.5mm audio output, two USB 3.0 ports, and both power and reset buttons.
If you have more advanced cooling needs, or if you're a reviewer that wants to be able to simulate a closed-air case environment, the T70-1 option kit is an accessory ​that is going to be of great interest: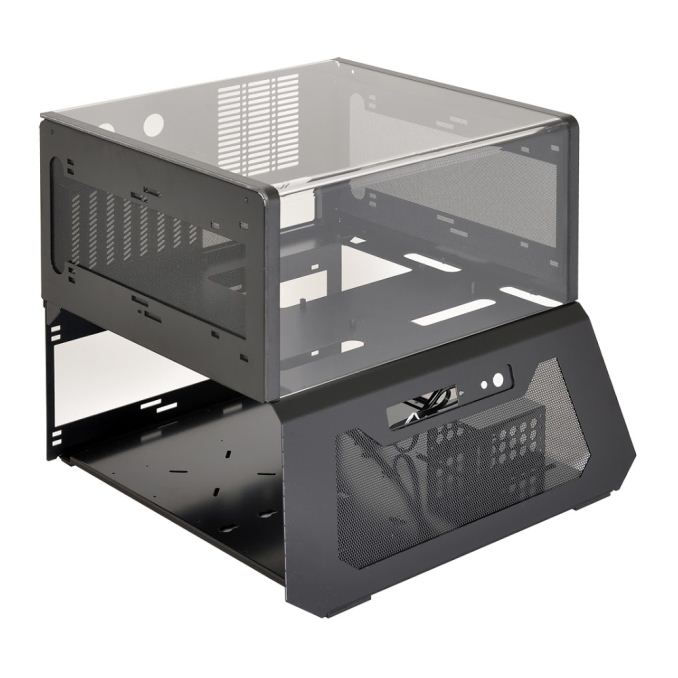 As mentioned above, the optional T70-1 upgrade kit encloses the test bench with an acrylic cover and side panels that serve as radiator mounts. The idea is that by enclosing the motherboard and other heat-generating components, reviewers will be able to simulate closed-air case environments that are more representative of the insides of regular PC cases. This should ensure more accurate testing of both thermals and acoustics. It should be mentioned that with the cover installed, CPU cooler height is reduced from an effectively unlimited height down to 180mm. Magnetic strips help secure the cover and keep it closed during transport.
Also helping to secure the cover are the panels that enclose the side and back of the test bench. The aluminium side panels feature large cutouts with removable dust filters, and that is because each side panel can hold two 120-140mm fans or a single 240-280mm radiator. The rear panel has mounting holes for one additional 120mm or 140mm fan.
The PC-T70FX model, which includes the T70-1 option kit, is available right now at Newegg.com for $180 USD. It is unclear if the solo PC-T70 will be available for sale in the future, though we suspect that it will because it has its own product page on Lian Li's website.
Related Reading
Source: Lian Li