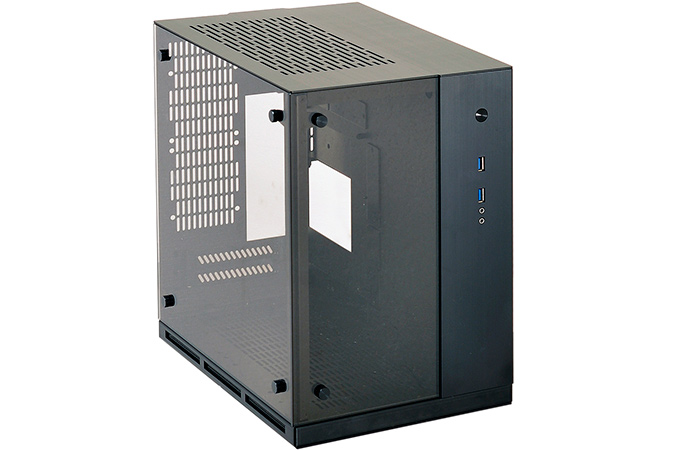 On Tuesday Lian Li introduced its PC-Q37 mini-ITX chassis designed for performance and modding enthusiasts based around small-form factor systems. The miniature PC case can accommodate high-end hardware and has two windows to show off custom liquid cooling and lighting effects.
The Lian Li PC-Q37 chassis uses a two-compartment design that allows maximizing cooling and storage capabilities of the system. One of the chambers houses the power supply along with HDDs and/or SSDs, whereas another chamber accommodates the motherboard, graphics card, memory and cooling. In total, the PC-Q37 can fit in three storage devices into a special rack featuring rubber vibration-dampening pads. The case is compatible only with mini-ITX motehrboards but can easily house a high-performance video card that up to 320 mm long (which is slightly longer than contemporary dual-GPU graphics boards) as well as a fairly powerful SFX PSU that is up to 220 mm long and capable of handling high-end hardware.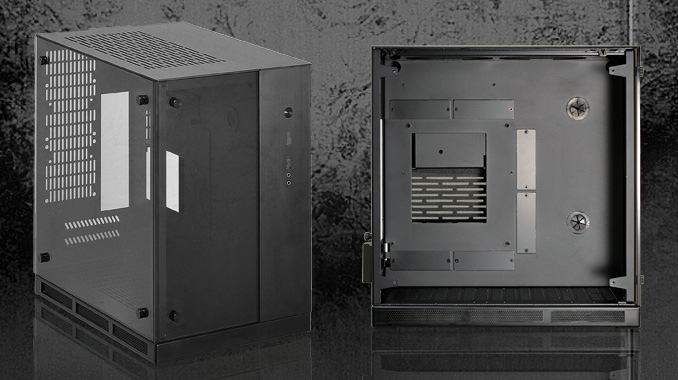 As for cooling, the Lian Li PC-Q37 supports two 120-mm optional air intake fans on the bottom (or one 140-mm fan), two optional 120-mm exhaust fans on the top as well as two optional 80-mm exhaust fans on the back panel (or you can attach a fourth 2.5" storage device). To protect against dust, the case uses special filters that can be easily removed and cleaned up. The CPU cooler cannot be higher than 130 mm (including fan), but there is plenty of space on top of the chassis to install a radiator of a closed-loop liquid cooling system.
Lian Li PC-Q37
Motherboard Size
Mini-ITX
Drive Bays
External
-
Internal
Chamber 1: 1 × 2.5" (only if no 80-mm fans are installed)
Chamber 2: 2 × 3.5" and 1 × 2.5"
Cooling
Front
-
Rear
2 × 80 mm
Top
2 × 120 mm
HDD/Side
-
Bottom
2 × 120 mm/1 × 140 mm
Radiator Support
Front
-
Rear
-
Top
2 × 120 mm
Side
-
Bottom
-
I/O Port
2 × USB 3.0, 1 × Headphone, 1 × Mic
Power Supply Size
SFX
Dimensions
W: 237 mm × H: 345 mm × D: 346 mm
Colors
Grey
Features
Glass front and side panels
Price
$229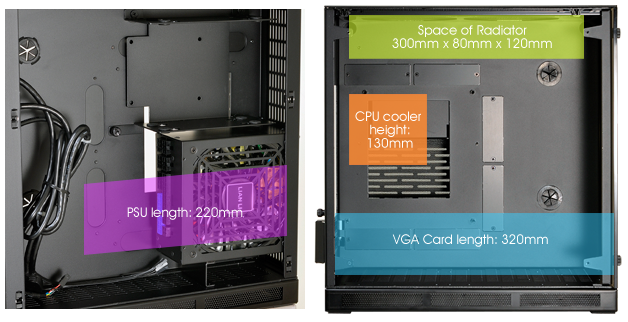 On the I/O front, everything is fairly typical for an SFF PC case: the PC-Q37 has two USB 3.0 Type-A as well as two 3.5 mm audio jacks on the front panel.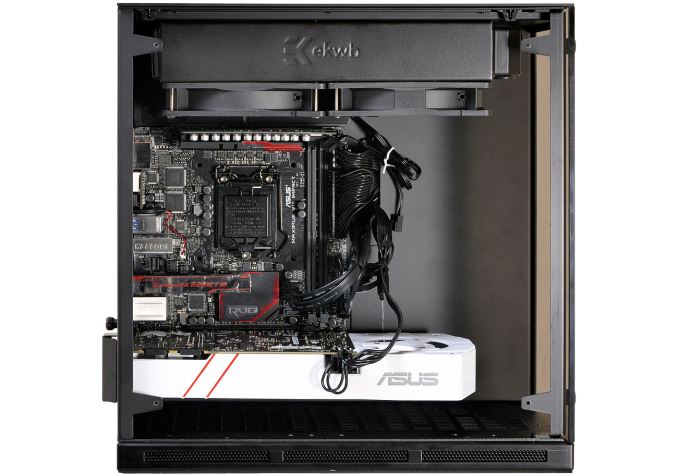 The Lian Li PC-Q37 should be available shortly at Newegg.com for $229, the company has announced. The price of the chassis is relatively high, but since this is one of a few SFF PC cases designed for performance and modding enthusiasts, its MSRP is not surprising.
Related Reading
Source: Lian Li