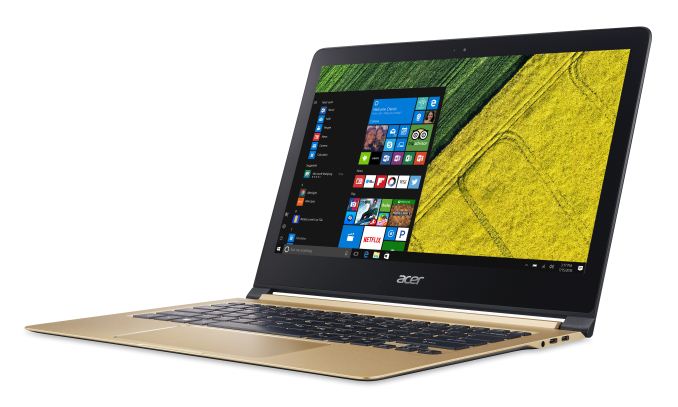 As we reported on the Kaby Lake launch last week as Intel's newest generation of processors focusing on thin and light notebooks as well as convertables, tablets and mini-PCs, a number of Acer's announcements today at IFA 2016 revolve around the new hardware. Today they are announcing a new line of ultrathin notebooks, called Swift. There will be four models, the Swift 1, Swift 3, Swift 5 and Swift 7, with the higher number representing the more premium product.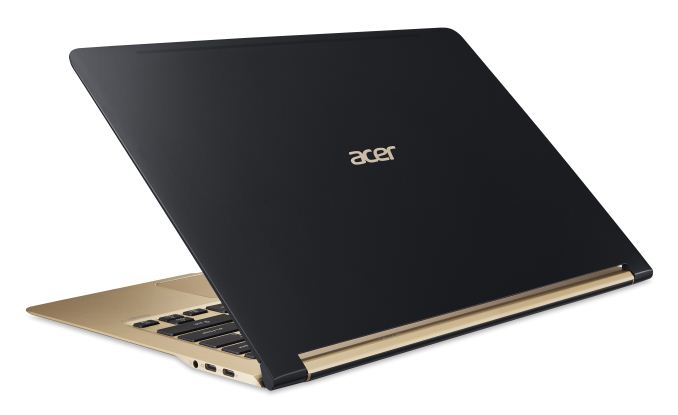 The Swift 7 is the flagship, designed to fit within a 1cm tall chassis (it comes at 9.98mm for good measure). In that z-height is a 1.1kg (2.48lbs) device sporting a 13.3-inch 1920x1080 IPS display, an all-aluminium unibody and a thin bezel. Acer is reporting up to nine hours of battery life with the Core i5-7300U, a 256GB SSD, and up to 8GB of memory (no mention if it is LPDDR3 or DDR4). Connectivity comes from a 2T2R 802.11ac with MU-MIMO, and the clamshell comes with two USB 3.1 Type-C ports (we're not sure if Acer uses USB 3.1 Gen1 or Gen2 from the announcement, and they don't specify). The Swift 7 will be available in October starting at $999.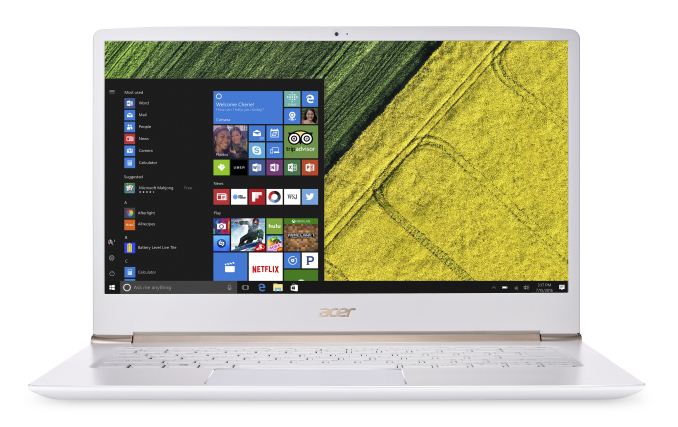 The Swift 5 is more of an attack on the XPS 13, claiming to fit a 14-inch panel in a 13.3-inch frame with thin bezels. It comes in thicker than the Swift 7, at 14.58mm, but is proportionally less dense at 1.36 kg. With the extra size and weight, there's a bigger battery and Acer is claiming up to 13 hours for this one. Similar to the Swift 7, the Swift 5 with have Kaby Lake, up to 8GB of memory, and a choice of 256GB or 512GB PCIe or SATA SSDs, depending on the region/vendor. The Swift 5 will also have a USB 3.1 Type-C, and options for a touch display and fingerprint reader. The Swift 5 will start at $749 from November.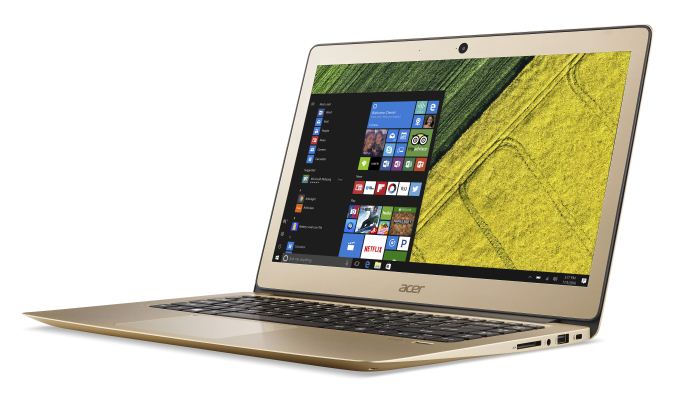 The Swift 3 goes up the stack again, at 17.95mm and 1.5kg, but in a full 14-inch form factor this time using 720p or 1080p IPS displays, Skylake/Kaby Lake processors, up to 512GB/8GB and 2T2R 802.11ac with MU-MIMO. The key feature of the Swift 3 according to Acer is the optional backlit keyboard paired with the larger touchpad. Pricing starts at $499 from October.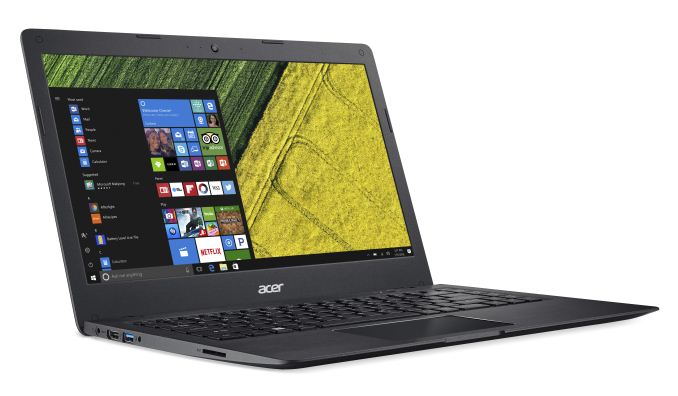 Finally the Swift 1 is the budget offering, using a Pentium/Celeron with 32/64/128GB eMMC and a 14-inch 720p display. The design is premium-like, using a brushed-metal-like finish on the chassis but the idea is that a student can have 12 hours of battery life in a 1.6 kg device. The Swift 1 will start at $249 from November.