Evaluating Standalone DRAM Performance
Intel's Memory Latency Checker tool can measure memory latencies and bandwidth, and how they change with increasing load on the system. It also provides several options for more fine-grained investigation where bandwidth and latencies from a specific set of cores to caches or memory can be measured as well. The tool also disables the sophisticated hardware prefetchers in order to give an idea of the actual performance of the tested component (cache or main memory).
Most of the test options available in Intel's Memory Latency Checker tool are an overkill for / not applicable to systems like the Skull Canyon NUC. In this section, we present selected main memory benchmarks for the various tested kits.
Idle DRAM to DRAM Bandwidth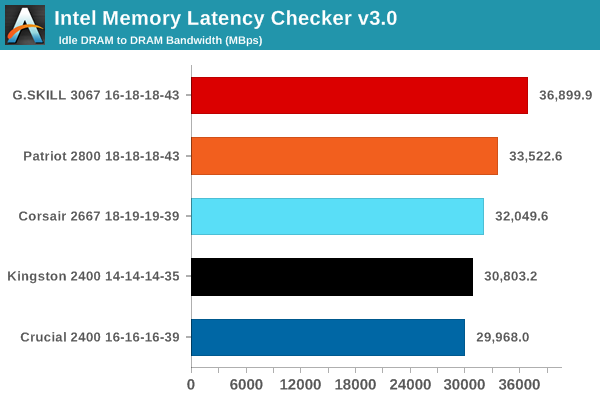 Idle DRAM to DRAM Latency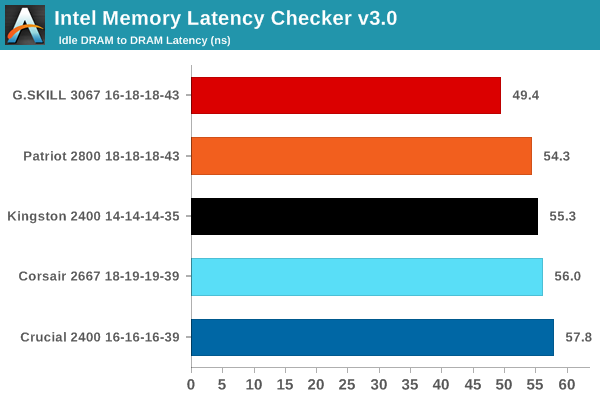 Peak DRAM Bandwidth - 1:1 Reads:Writes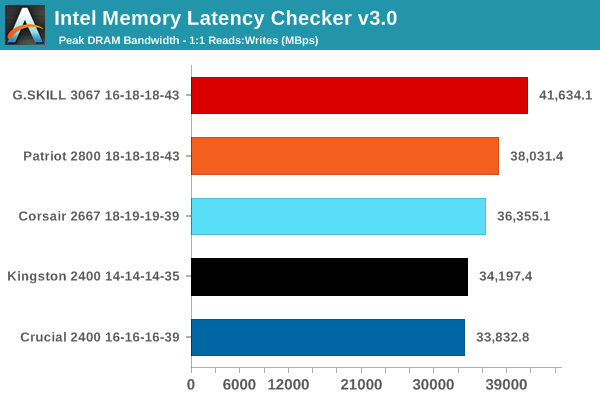 Peak DRAM Bandwidth - 2:1 Reads:Writes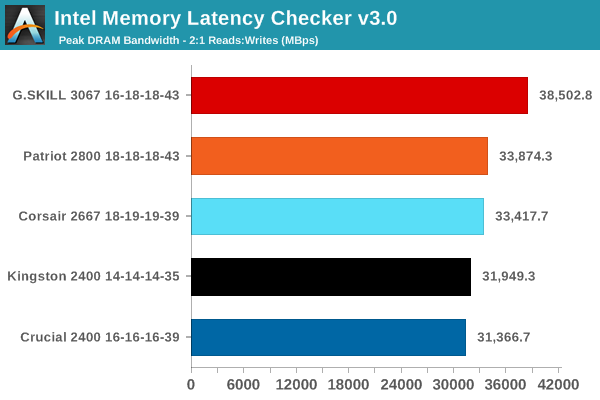 Peak DRAM Bandwidth - 3:1 Reads:Writes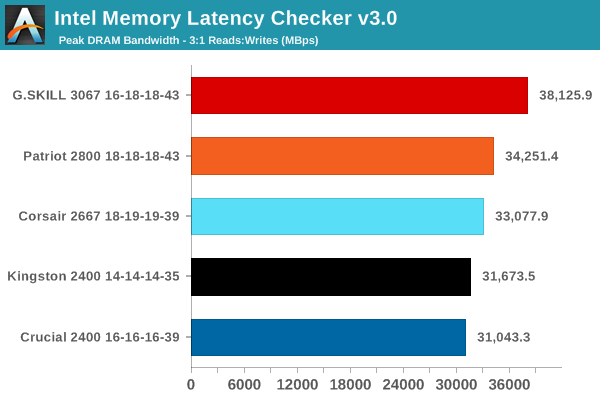 Peak DRAM Bandwidth - All Reads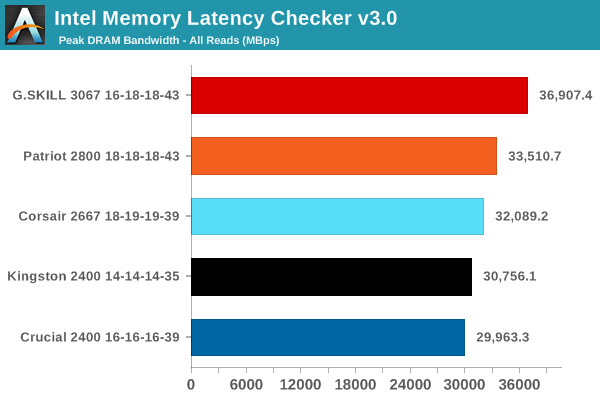 There are no surprises at all in the bandwidth graphs - faster the memory frequency, the higher the bandwidth, whatever the scenario. Latency is a slightly different story, with certain high frequency kits with larger (worse) timing parameters performing better than kits with better timing parameters, but operating at a lower frequency. It is clear from the above graphs that if one has a purely main-memory-bound (not cache-sensitive) workload, it would benefit immensely from the G.Skill Ripjaws 3000 MHz kit. While the bandwidth numbers are excellent and according to expectations, even the actual latency numbers (in terms of ns rather than clock cycles) are better than the Kingston HyperX kit. Are there any real-world applications that can benefit from this performance? The next couple of sections provides the answers.