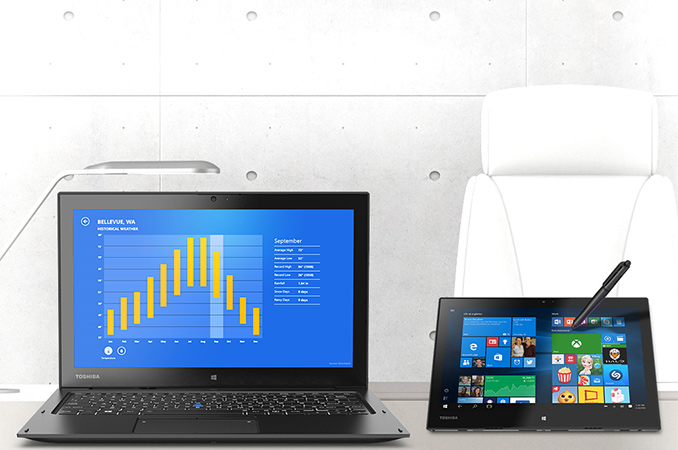 Toshiba this month revealed its finalized PC business strategy for the future. As expected, the company intends to cease selling consumer personal computers outside of Japan and plans to focus on corporate and business PCs going forward. Toshiba will sell existing consumer PCs in North America and Europe and will honor the warranties in the future. However, the company has no plans to introduce any new consumer models outside of its home market.
Toshiba disclosed plans to reorganize its PC business in September, 2014. The company announced intentions to stop selling consumer computers completely and focus on business and corporate PCs instead. Toshiba said that the purpose of the reorganization was to ensure profitability of this business unit and improve competitive positions against companies like Dell, HP or Lenovo on the corporate PC market. Toshiba hopes that the new focus will help it to significantly increase its B2B (business to business) sales already in fiscal 2016 (which begins on April 1, 2016) and become profitable.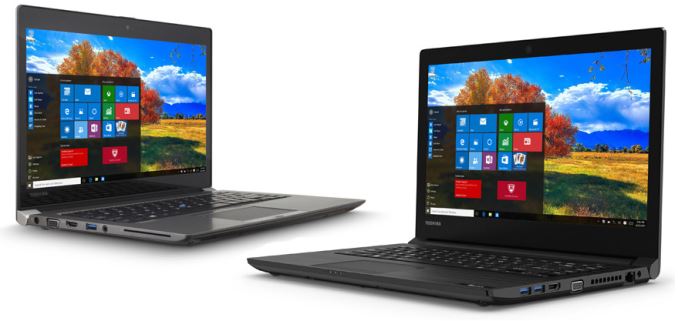 For a number of years Toshiba's PC business was focused on increasing market share, which means that the company had to develop two separate product families: one for business users and another for consumers. Due to tough competition, it is not easy to sell consumer PCs nowadays. Products families have to be broad, profit margins are razor thin and suppliers have to focus primarily on sales scale and volume. While Toshiba is known for affordable systems in the U.S., that business was not profitable for the company. This was was one of the reasons why Toshiba decided to cease selling its consumer PCs outside of Japan.
Because of the reorganization, the company has reduced headcount of its PC business by 1300 people as well as eliminated multiple operation sites. Toshiba plans to offer a full range of corporate personal computers, tablets and workstations. In particular, the company will offer higher-performance notebooks under its Tecra brand, ultra-thin laptops will be sold under the Portégé trademark, whereas tablets and 2-in-1s will carry dynaPad and Portégé names.
"Toshiba will concentrate on the B2B PC market globally by developing, manufacturing, and selling its Tecra and Portégé brands to the corporate market," the company said in its statement.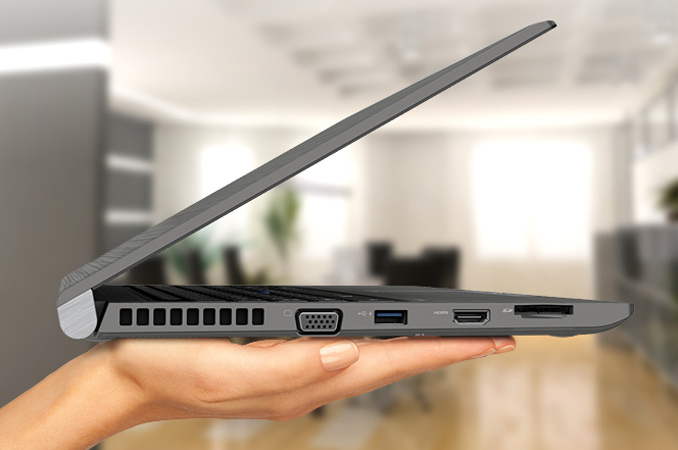 Right now Toshiba's retail partners offer a variety of Satellite notebooks and other low-cost consumer PCs, including models based on Intel processors featuring the Broadwell micro-architecture. These systems will be available while the stock last and then customers interested in Toshiba PCs will have to buy Tecra, dynaPad and Portégé either directly from Toshiba or from various resellers. In short, Toshiba-branded PCs are not going away from the U.S., but they will not be available widely and will cost more than they do today. The company will honor all Satellite and other warranties.
"Toshiba will continue selling its consumer notebooks through its retail partners as the company expands its corporate footprint," the company said. "Customers can purchase Toshiba with confidence knowing their product warranties and service obligations will be honored."
To better address the PC market both in Japan and in other countries, Toshiba will establish Toshiba Client Solutions Co. later this week. Moreover, the company will continue to discuss further reforms of its PC business with third parties. There are rumors that Toshiba is negotiating strategic deals with other Japanese computer suppliers and investors, but so far nothing official has been revealed.