AnandTech Storage Bench - Heavy
Our Heavy storage benchmark is proportionally more write-heavy than The Destroyer, but much shorter overall. The total writes in the Heavy test aren't enough to fill the drive, so performance never drops down to steady state. This test is far more representative of a power user's day to day usage, and is heavily influenced by the drive's peak performance. The Heavy workload test details can be found here. This test is conducted twice, with the drive full and empty.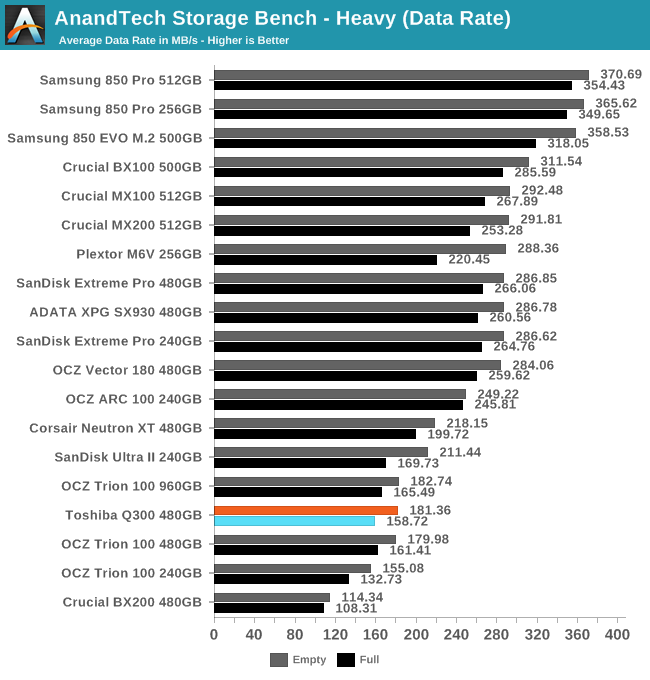 The Q300's average data rate on the ATSB Heavy test is the same as the Trion 100: low but not the worst we've seen, and about half what the Samsung 850 Pro delivers. All of the planar TLC drives perform worse than all of the MLC drives.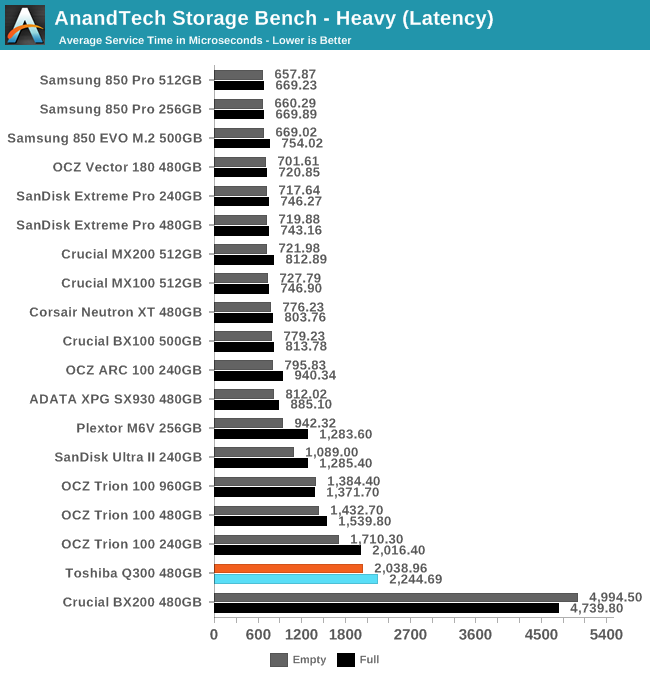 The Q300's average service time is again worse than the Trion 100, and is about twice that of the slowest MLC drive. The BX200 puts things in perspective: the Q300 is a disappointment, but isn't truly broken.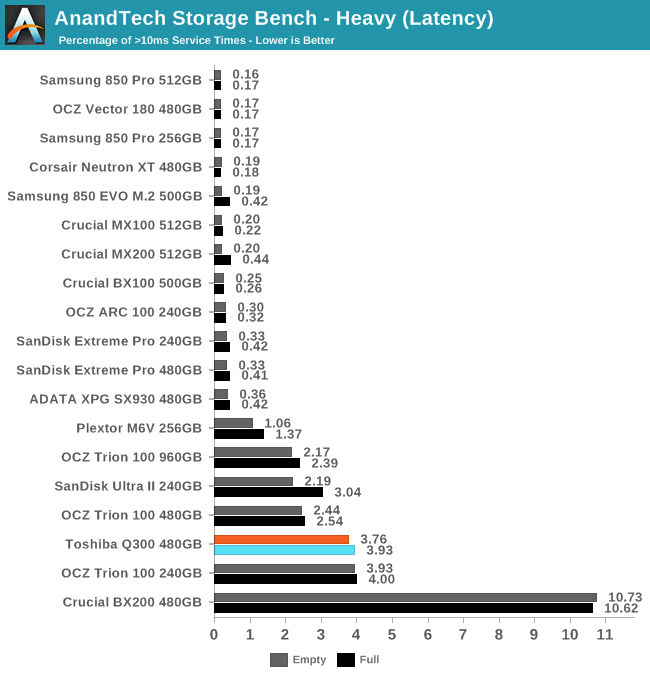 Most MLC drives are able to keep latency under 10ms almost all of the time, but the TLC drives get overwhelmed during the more intense parts of the test. The Q300 is worse than the Trion 100 480GB, but this time isn't worse than the smaller Trion 100.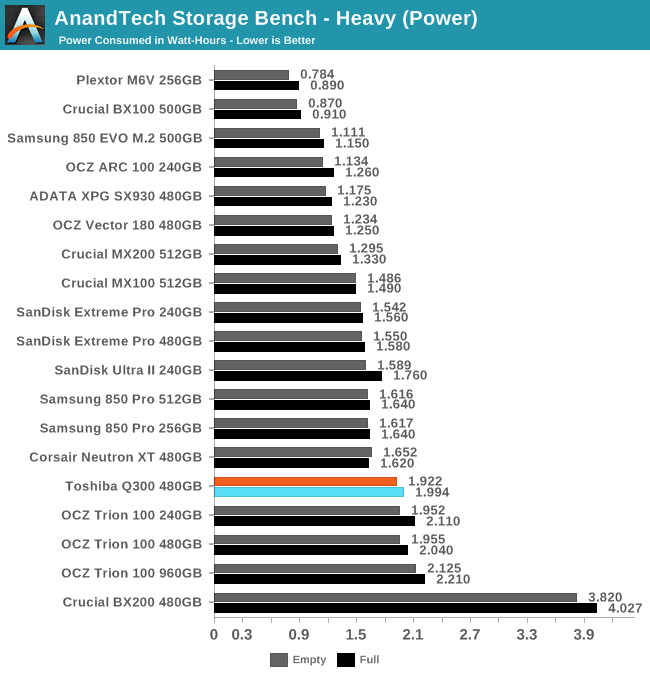 The Q300 continues to be slightly more power efficient than the Trion 100, but the gap separating it from the MLC drives is quite clear. The SanDisk Ultra II managed to get much better efficiency out of nearly-identical TLC flash.