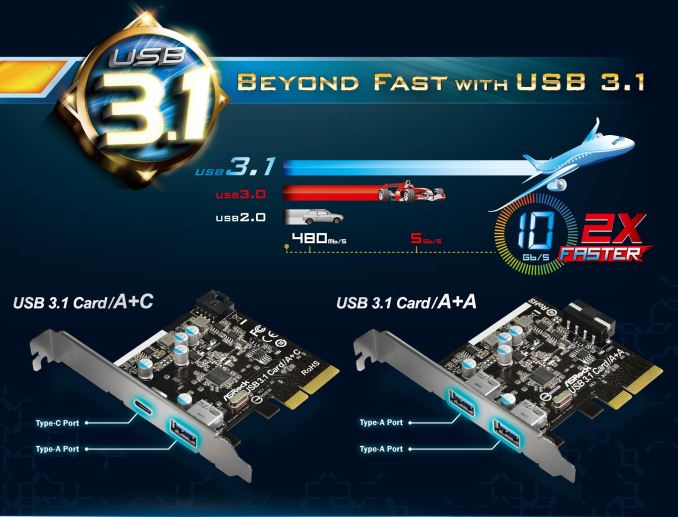 On the back of our USB 3.1 performance coverage, as well as seeing some motherboards in the flesh at CES, other manufacturers are now announcing their USB 3.1 implementations. ASRock distributed a press release today confirming that they will be launching a couple of interesting USB 3.1 devices. Up first are the USB 3.1 PCIe cards, capable of either two Type-A ports or a combination of Type-A and Type-C.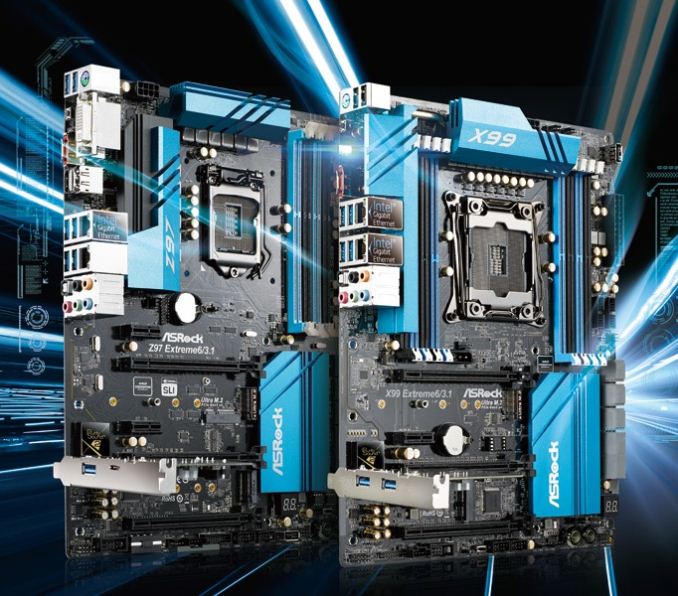 These cards look to be PCIe 2.0 x2 cards, giving the 10 Gbps needed to saturate a USB 3.1 port. It is worth noting then that the combined throughput of two ports on one card will be 10 Gbps, rather than 10 Gbps on each. Interestingly each card seems to have a power requirement – on the dual Type-A card there is a 4-pin molex whereas on the combo card there is a 4-pin custom/floppy sized connector. The power connectors on each card allow each port to provide up to 3 amps at 5V, giving 15W charging a possibility. (Unfortunately dreams of 100W charging are still in the air at the moment, as it requires a power delivery design to step up 12V to 20V at 5A, as well as providing a 100W source though a power connector.)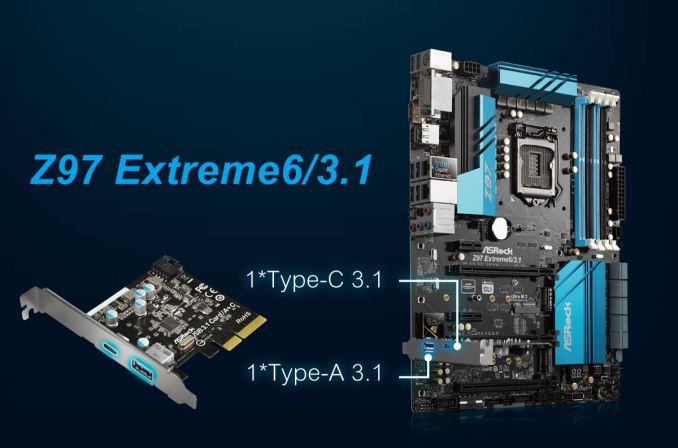 ASRock will be providing these cards as bundles in two models – the Z97 Extreme6/3.1 and the X99 Extreme6/3.1. The Z97 model will come with the combination A+C card whereas the X99 will come with two Type-A because the board will already come with a Type-C onboard.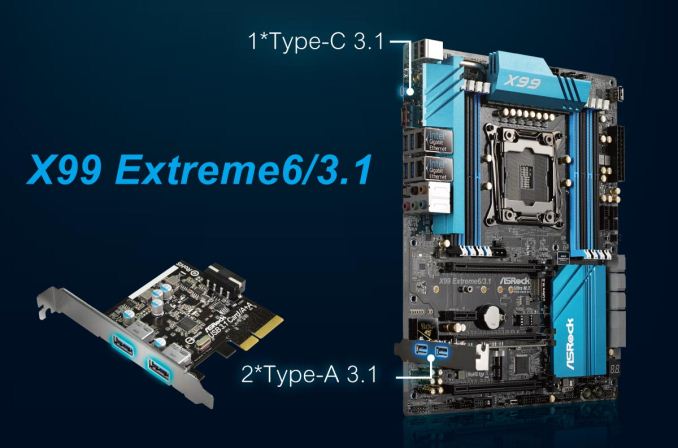 This means that the X99 Extreme6/3.1, with the PCIe card installed, should be capable of three USB 3.1 devices being attached. All we have to wait for now is USB 3.1 devices to actually come to market. In that respect it might be worth considering that buying these now will require waiting for the rest of the industry to catch up.
ASRock did not distribute any pricing or launch window information as this was a global press release, but I would imagine within the next month to see something on the shelves. I have had a Skype message offering a board for review, so they must be near-final.