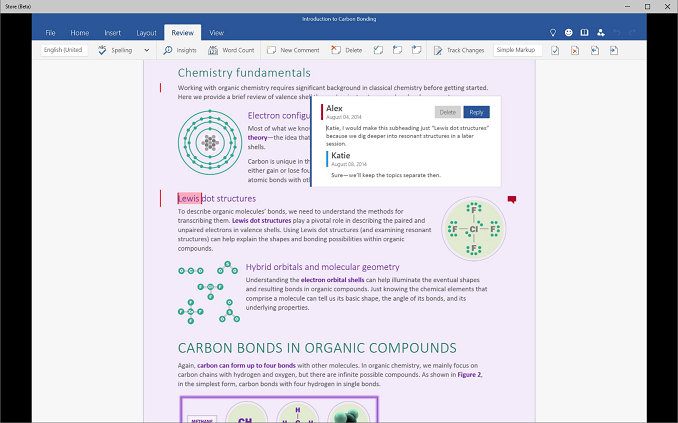 Back in January, Microsoft revealed what the next versions of Office will look like. There will be a traditional, full featured desktop client, including the entire suite of Office applications, such as Word, Excel, PowerPoint, Outlook, OneNote, Access, and Publisher. But up until now, there has not been a publicly available version of Office for touch based Windows computers. This changes today, with the Office for Windows 10 universal apps now available in preview form.
The new universal apps will be available on Windows 10 PCs, phones, and tablets, with the latter two versions being made available in a few weeks. That is no problem, because the Windows 10 for phones preview is not yet out.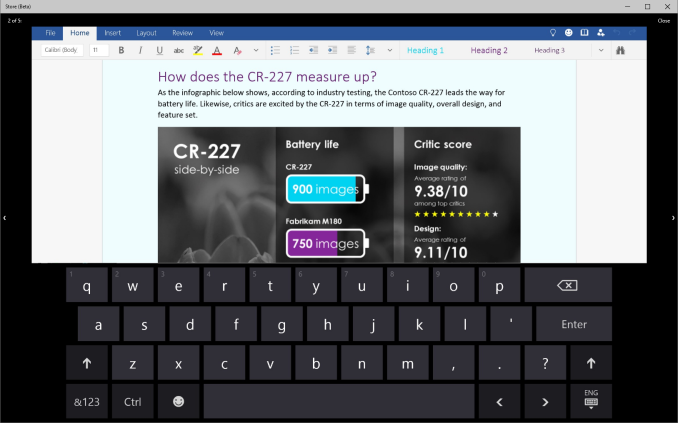 These share a common look and feel with the Office for iPad and Office for Android versions that have been released. It has been a bit odd that there was no touch first version of Office for Microsoft's own platform, but the company has certainly shifted its strategy to ensure they have their software available across all platforms.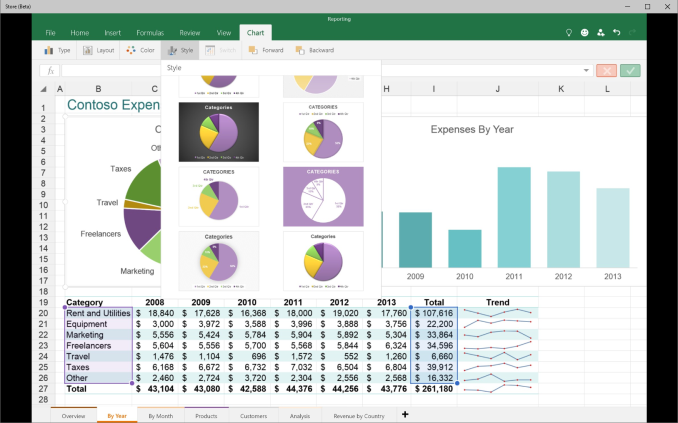 Much like the other mobile versions, Office for Windows 10 will have a free version, and to unlock all of the features, an Office 365 subscription will be required. At the moment, it just says "some functionality will require a qualifying Office 365 subscription" so we will have to wait and see what features do require that, and if it matches up with the iOS or Android versions.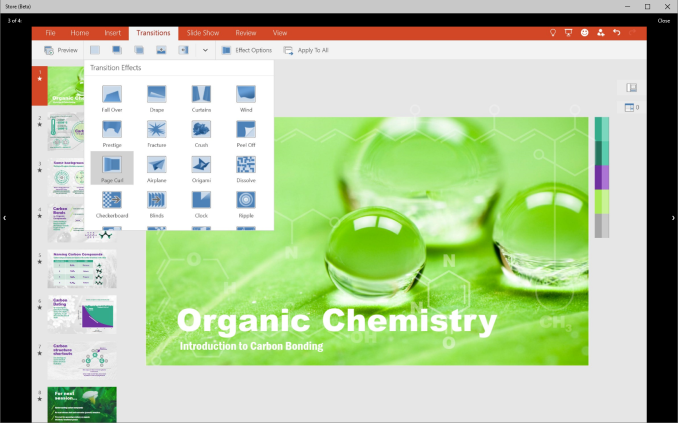 The preview apps are propagating through the store, and will only be available to those on the Windows 10 Technical Preview. If you are having issues finding it in your store, these direct links should provide you the downloads.
Source: Office Blog