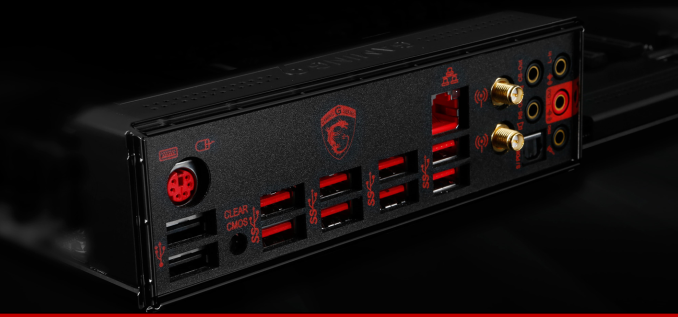 The increase in leaks and teasers regarding X99 makes for some compelling reading. Shortly after showing off their X99S SLI PLUS on Facebook, a couple of Gaming 9 AC renders seem to have been posted as well. The X99S Gaming 9 AC, as the name suggests, represents the top member of MSI's gaming motherboard range if previous range identifiers are to be continued. Along with the 802.11ac support, the board looks like it will have eight DDR4 slots, five PCIe slots with SLI and Crossfire supported, an M.2 slot up to 2280, SATA Express, ten SATA 6 Gbps ports, eight USB 3.0 ports, upgraded audio and a Killer E2200 series network interface.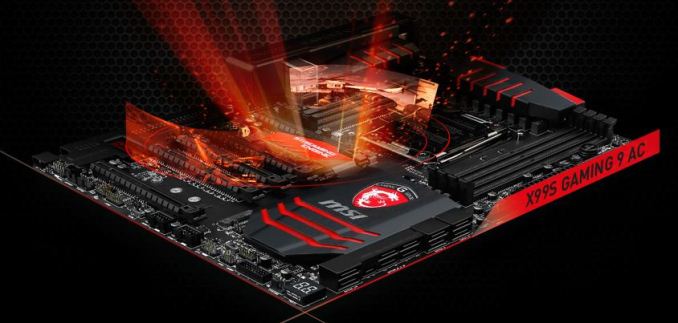 Right in the middle of the motherboard is a feature called 'Streaming Engine', which is plugged into what looks like a mini-PCIe slot. Current internet chatter is wondering if this is some new proprietary feature from MSI, or something akin to onboard WiDi allowing video streaming without wires. MSI is remaining tight lipped until the full release.
It is interesting to see SATA Express and M.2 on X99, and we are still in the dark as to whether these features have shared bandwidth via the PCH due to Intel RST limitations or can be used concurrently.
Pricing is unknown, and will most likely be in the higher echelons of the X99 price bracket in. If MSI is going to release an X99 XPower type of motherboard, it will be either the XPower or the Gaming 9 AC that would be the most expensive.
Source: MSI US Facebook