This year at the Consumer Electronics Show, ASUS are attacking mobile in more ways than one. We have bodies/editors on the ground to get hands on with all the equipment on display, but ASUS provided a few apt press releases in advance for us. They include the PadFone Mini, the Transformer Book Duet TD300, the ZenFone 4, ZenFone 5, ZenFone 6, the VivoTab Note 8, the Padfone X and the ROG 27" Gaming Monitor, all with specifications, images, details and for a few, release date and pricing.
New at CES: The ROG SWIFT PG278Q – a 27" 1400p 120Hz Monitor for $800 with G-SYNC
Several months ago I was looking at new monitors, deciding whether I wanted a 1440p or 120 Hz panel. No one panel I could find would offer both, but ASUS have jumped that barrier today by announcing the ROG SWIFT PG278Q, fully equipped with G-SYNC.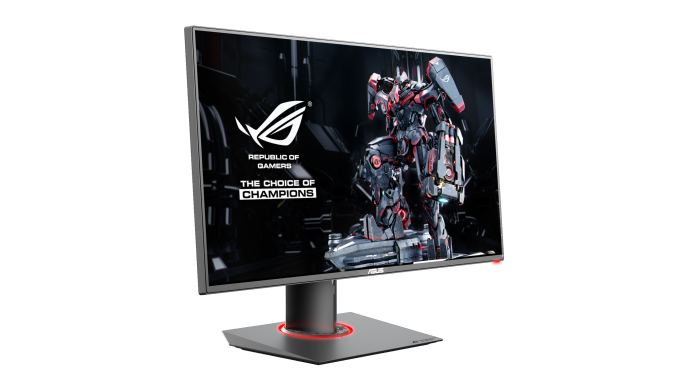 The PG278Q, along with the 2560x1440 resolution, 120 Hz refresh rate, 1 ms response time and G-SYNC, also comes with ASUS GamePlus, an OSD overlay that puts crosshairs and a timer function on the monitor display, allowing users to hone their skills (or aid in various gameplay environments). The monitor has a single DP1.2 port for native WQHD, dual USB 3.0 ports and VESA wall mount capability, along with a 6mm bezel to minimize overlap in multi-monitor setups.
Pricing should start at $799, with availability in APAC, EU and NA markets in early Q2.
New at CES: The PadFone X on AT&T
ASUS have partnered with AT&T for their PadFone X – an LTE enabled 5" 1080p smartphone that slots into a 9" 1080p tablet when docked. The PadFone X will come shipped with Android 4.4, and is designed to be a top premium product, using brushed metal frame and soft-touch back cover as well as supporting VoLTE and NFC along with Isis Mobile Wallet.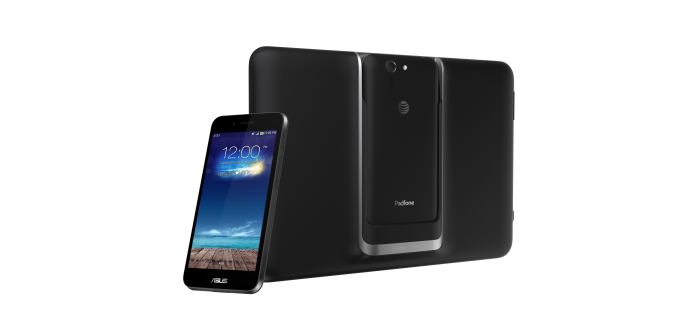 Much like the other PadFones, one of the good things about the design is the tablet offers that extended battery – the dock for the PadFoneX will also charge the phone battery while it is in use.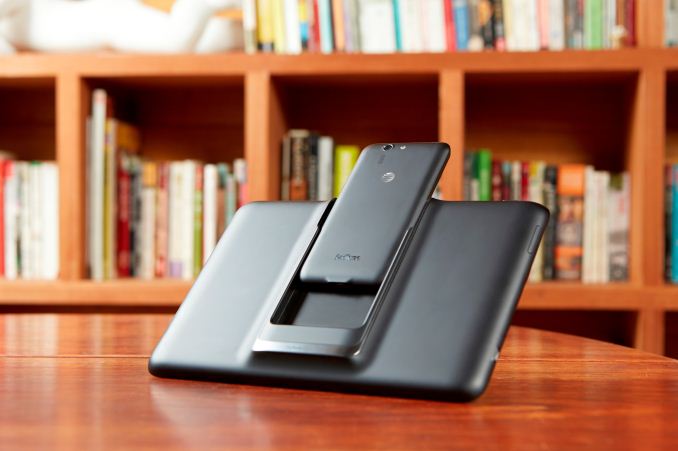 Pricing and availability should be announced later today.