Six Cores, Twelve Threads of Computational Prowess
Intel's high-end CPUs based on the Sandy Bridge-E architecture were released late last year and remain the most powerful chips available to mainstream consumers. Using the LGA 2011 socket rather than LGA 1155, there are four SBE SKUs available. Anand reviewed the initial two chips released, and the entry level hex-core model, the Core i7-3930X, remains the most compelling value. Bench details how it stacks up against the Core i7-3770. The quad core Core i7-3820 doesn't perform substantially better in terms of raw computation than the LGA 1155 Core i7-3770, but it does allow you to take advantage of the 2011 platform's benefits, such as support for up to 64GB of DDR3 RAM and four full-sized PCIe lanes.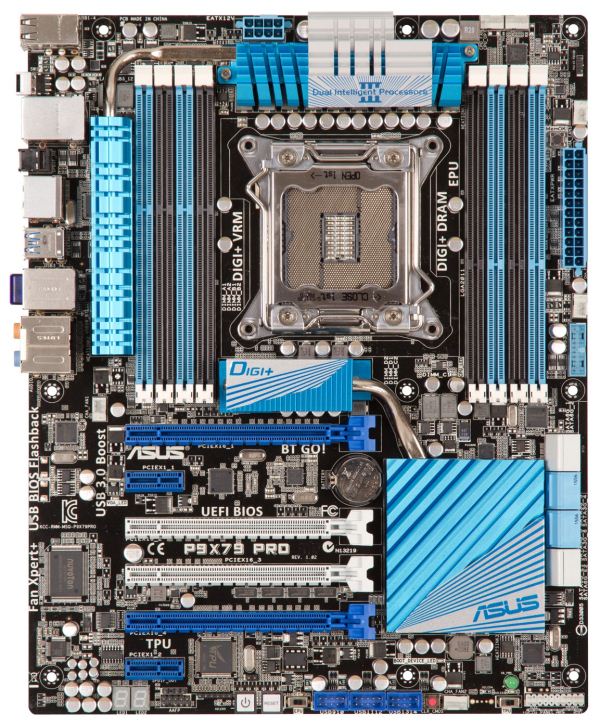 ASUS' P9X79 PRO performed very well in Ian's tests, and is an extremely feature-rich board. We're including 64GB of memory here, mostly because we can—if you don't use that much RAM in your workflow, there's no need to buy this much DDR3. We've also stepped up the SSD capacity to 240GB, which will accommodate large file manipulation, such as editing RAW image, HD video, and some database files. We're also including a 2TB Western Digital Green drive, though as with the RAM, you might need more or less storage depending on what you do with your workstation.
Sandy Bridge E CPUs neither come with integrated on-die graphics nor a heatsink, so you'll need to include at least one discrete GPU in your build as well as decide on what kind of cooling to use. Corsair's Hydro series offers simple liquid-cooling up to the task of cooling 130W TDP SBE CPUs. We're recommending the recently updated H60, but if you want more aggressive cooling, you can step up to the H80 or H100.
If you're not interested in GPGPU computing, a single GeForce 210 GPU will suffice, and that's what we're listing in our main table. If you want something more potent, AMD and NVIDIA both have their selling points, and for mainstream work you could go with either the Radeon HD 7970 or the GeForce GTX 680. Sapphire's 3GB 7970 starts at around $370, with mail-in rebates bringing it down to $350; the least expensive 2GB GTX 680 is from Galaxy and will set you back around $440 ($420 after MIR). Of course, implementing multiple GPUs for GPGPU is straightforward given the P9X79 PRO's ample PCIe lanes.
For those that want true workstation level graphics, the AMD vs. NVIDIA debate tends to be far more lopsided in favor of NVIDIA. We're still waiting for the "Big Kepler" Quadro card (it seems all of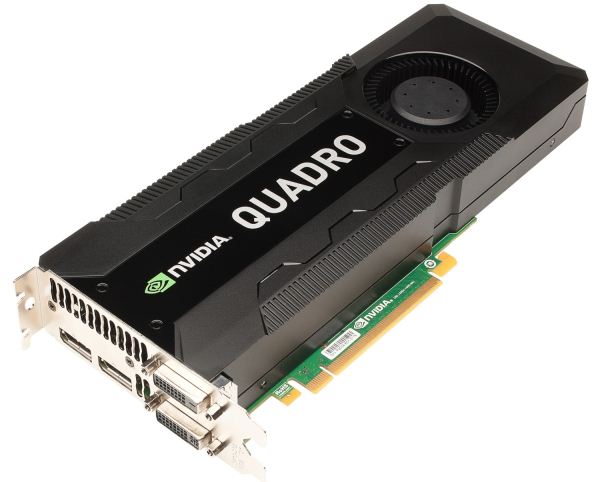 the GK110 chips are currently selling out in the Tesla K20/K20X cards), but even the GK104-based Quadro K5000 is extremely potent without using too much power. If your use case still benefits more from AMD's GCN architecture, AMD's FirePro S9000 typically costs less than the NVIDIA competition while still providing compelling performance.
Unfortunately, the target release date for the S9000 appears to be set for December 31, 2012, with Newegg listing it at $2399 at the time of writing. Meanwhile, the Quadro K5000 is readily available and goes for around $1750 right now, so AMD's parts will need to come in below MSRP if they want to get any traction. (Of course, GK110-based Quadro is probably just waiting in the wings for S9000 to finally hit retail—the Tesla K20 currently tips the scales at over $3200.) While the 560W PSU we're recommending below is fine for a single card, make sure you have ample power if you're going to use two high-end workstation GPUs. Power supplies generally run at maximum efficiency around the 50-60% load mark, so a 1000W PSU would probably be a good fit.
Rounding out the build, we have Corsair's 650D case and Seasonic X-Series 560W power supply. Seasonic's X-Series 560W earned Martin's high praises. It's more than powerful enough to run the detailed system, and could even handle a graphics card (or two, or even three depending on which models you use). Dustin reviewed the 650D very favorably. Its cooling capacity is able to handle even multiple GPU, higher TDP SBE CPU systems well while keeping noise levels low. I'm usually not a fan of windowed cases, but when you have a system this powerful and impressive, you should flaunt it!
We have a few concluding remarks on the next page.