AMD workstation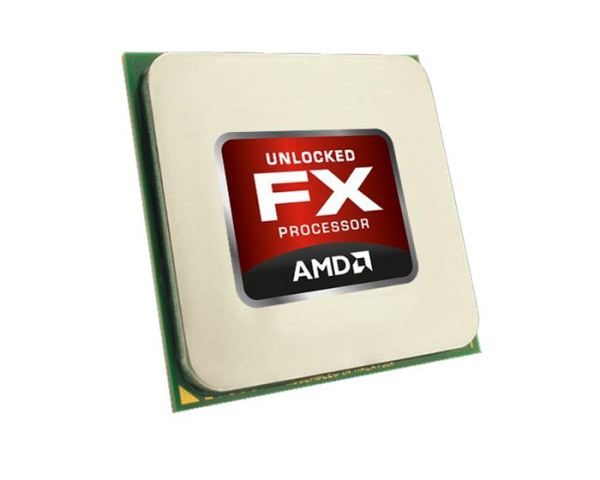 Anand thoroughly reviewed AMD's latest Piledriver-based "Vishera" CPUs upon their launch a few months ago. Priced at $130, the FX-6300 hex-core model costs about as much as Intel's Ivy Bridge-based Core i3-3220. In terms of real-world workstation application performance (the details of which are presented in Anand's review), the FX-6300 bests the i3-3220 in a variety of tasks: Monte Carlo simulations in Microsoft Excel, multi-threaded video editing, software compilation in Visual Studio, and multi-threaded integer workloads such as those used in file compression/decompression. Compared to the i3-3220, the FX-6300's major weakness is its higher power consumption—under load the AMD chip pulls almost twice as much power as Intel's Ivy Bridge-based juice sipper (though in terms of absolute power, we're talking about less than 100W more). That said, Depending on what you're doing with your work computer, the FX-6300 is a relatively inexpensive option worthy of your consideration. You can see a detailed comparison of the FX-6300 to the i3-3220 in CPU Bench.
ASRock's 970 Extreme3 AM3+ ATX motherboard is a straightforward, fully-featured product that, in my experience, is quite reliable. It offers plenty of expandability for peripherals with its two PCIe x1 and two PCI lanes, and users interested in GPGPU computing will find two PCIe X16 lanes (though when both are populated, one runs at x16 and the other at x4). We're pairing this board with a 16GB kit of basic DDR3-1600 from Corsair, consisting of two 8GB sticks. This leaves two slots open for an easy, drop-in upgrade to 32GB if you deem that a wise use of your money.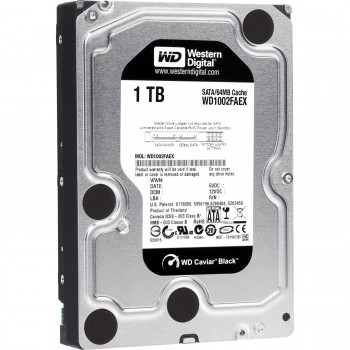 Regarding storage, two of the most reliable products on the market get the nod—Intel's 520 Series 120GB SSD and Western Digital's 1TB Black HDD. Both carry five year warranties from their manufacturers, whereas most SSDs and HDDs carry two- or three-year warranties. The combination of a fast OS and application SSD with a fast, high capacity HDD is a good general solution for most workflows; you might be better off with a single large SSD, or your work might be more cost effectively completed with a tiny SSD (like Intel's 520 Series 60GB) and multiple larger, slower hard drives (like Western Digital's Green 2TB). And of course, don't forget external backup storage!
BitFenix's Ghost gets our nomination to house everything. Dustin reviewed this sleek-looking case recently, and like him, I've enjoyed building systems in this case. Its thermals are more than up to the task of cooling a higher TDP CPU like the FX-6300. Keep in mind that all of our case suggestions in this buyer's guide are interchangeable, so if you happen to like a case detailed in another build, you can certainly put these parts in that case. Powering everything, we have Antec's Earthwatts 380W. Though Antec has switched OEMs over the course of this product's history, I have now installed this model into over 100 systems in the last few years, and one has failed. In other words, it's about as reliable as a low-cost, mainstream PSU comes.
Finally, this build includes a copy of Windows 7 Professional 64-bit. You can get an overview of the differences between Windows versions at Microsoft and Wikipedia. Some of the more relevant and important differences between Professional and Home Premium are the former's support for more than 16GB of RAM, Windows XP mode, domain join, and integrated backup and restore features.
Intel workstation
I consider the next tier up from the AMD FX-6300/Intel Core i3-3220, in terms of workstation productivity, to be the AMD FX-8350/Intel Core i5-3570 tranche. At this price, however, the pendulum swings closer to Intel's CPU—largely because the AMD FX-8350 uses about 100W more under load to sometimes accomplish less actual computational work. That said, be sure to read how the FX-8350 compares to the Core i5-3570; if the AMD chip will be better for your workloads (despite its electrical gluttony), you can use it instead of the FX-6300 in the build above. If your workloads benefit from Hyper-Threading, you should consider stepping up from the Core i5-3570 to the Core i7-3770. You can see how the two Intel CPUs compare once again in CPU Bench.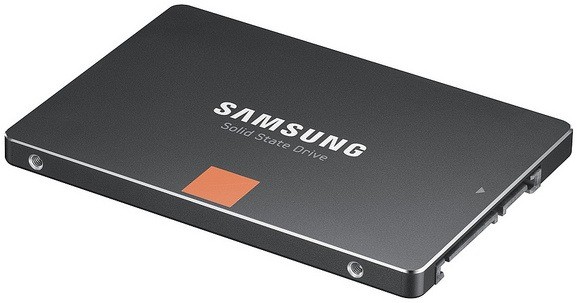 Like the AMD FX-6300 workstation detailed above, we're including 16GB for this workstation. The ASUS P8B75-V is a reliable B75 chipset-based board with plenty of room for expansion (such as drop-in expansion to 32GB of RAM). Both PCIe lanes are able to function at x16, though one is a PCIe 2.0 slot and the other is a PCIe 3.0 slot (not that this distinction is particularly important at this point in time). Perhaps the only drawback to the B75 chipset is that it has only one SATA III port, though if you have only one SATA III SSD, this is not an issue.
For storage, we're recommending the Samsung 840 Pro. If you follow Anand's SSD reviews, we noted the pre-production firmware resulted in dead drives, but that the production firmware appears to have corrected this issue. Given the track record of the Samsung 830, I have no reservations recommending the 840 Pro for production systems. We're also stepping up the storage capacity with a 2TB rather than 1TB Western Digital Black platter-based drive for this system; though again, only you know how much storage you'll need for your workloads.
I've recommended the Fractal Design Define R4 before, and continue to use it extensively for custom builds. Its combination of good thermals, excellent acoustics, and slick looks make for a very compelling $100 case. Finally, the Seasonic S12II series has an outstanding reputation for supplying clean, reliable power, and the 430W version provides enough juice for the build detailed below as well as any single GPU graphics card on the market, if you're interested in GPGPU computing.
On the next page, we step up to a Sandy Bridge E-based workstation.