Workstation Performance
While our more desktop-centric application and Futuremark testing suite proved the HP Z420 with accompanying Intel Xeon E5-2687W was able to walk away with the crown in most tests, it's going to be in our workstation suite where we expect to see the greatest differences.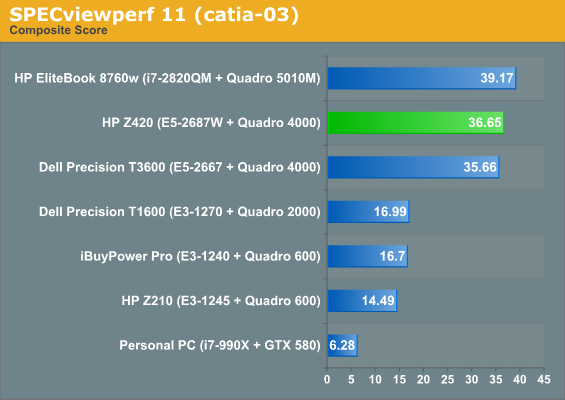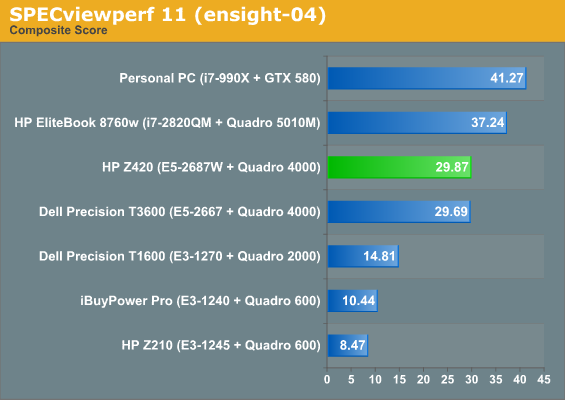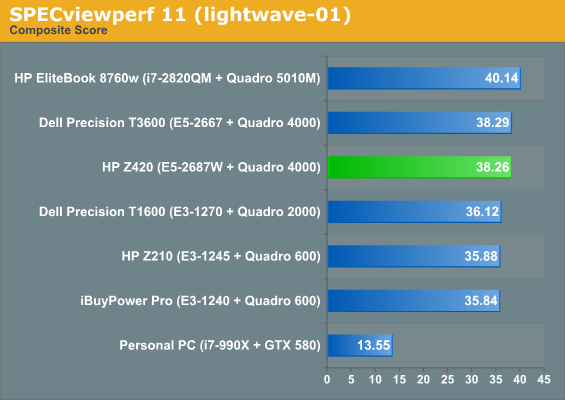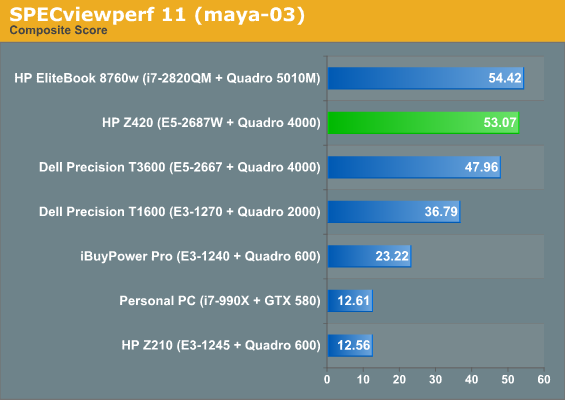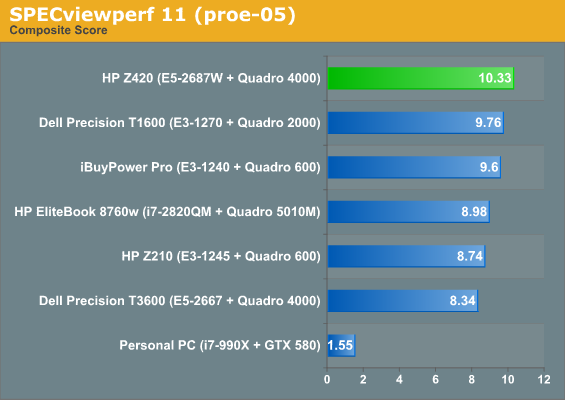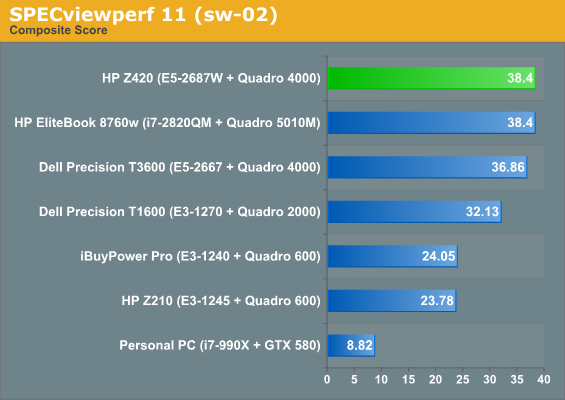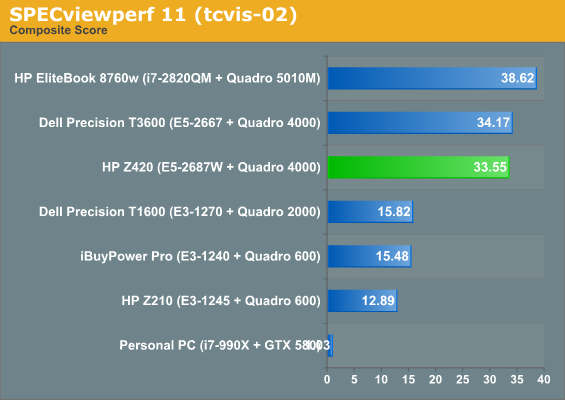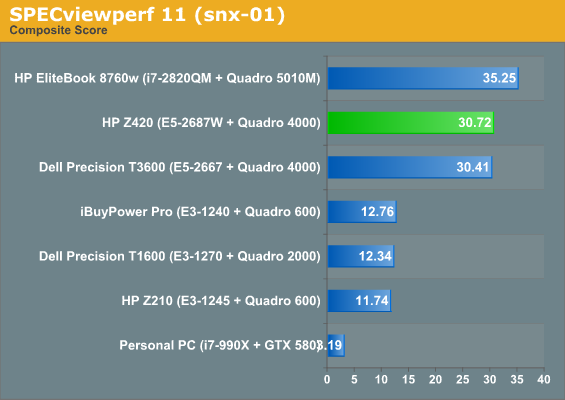 Interestingly, SPECviewperf 11 isn't particularly responsive to the E5-2687W, sometimes favoring the graphics performance of the HP EliteBook 8760w and its substantially faster GPU. From the looks of things, if any of the software in the SPECviewperf 11 suite is software in your workflow, the octal-core chip just isn't going to be worth the expense. Upgrading to the Quadro 5000 on the other hand should help in these tests. We also have results from a desktop with a GTX 580 in here to really demonstrate just how much difference a workstation card can make in these professional applications.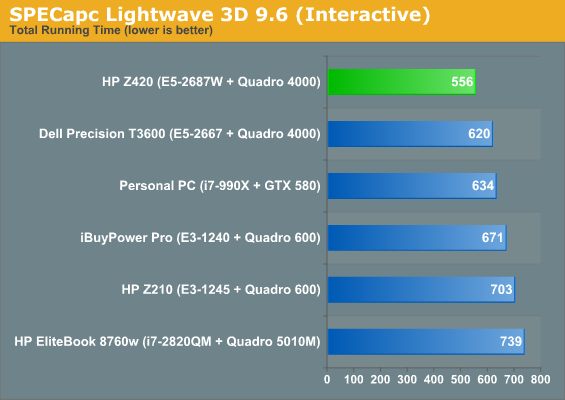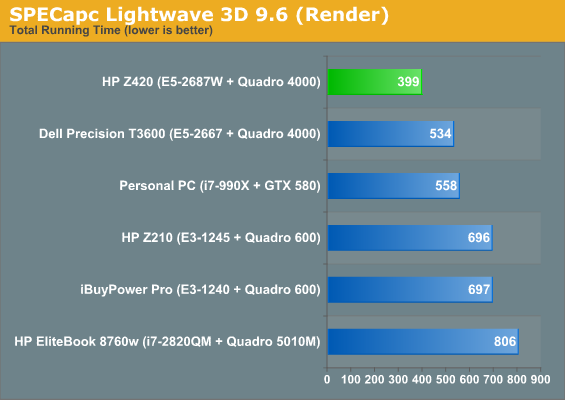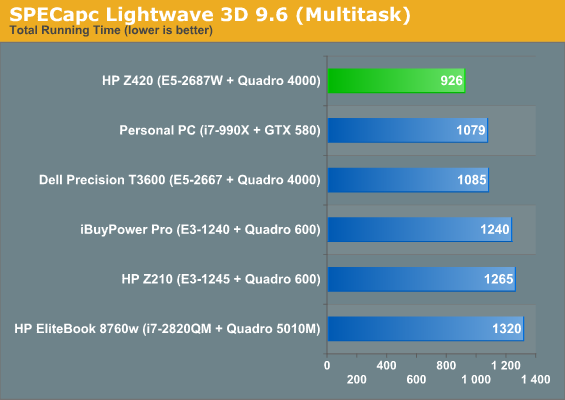 On the other hand, the extra cores allow the Z420 to really run away from the pack in SPECapc Lightwave 3D. If time is money, the E5-2687W can shave roughly two minutes off of your running time in most of these tasks--or put another way, compared to a fast hex-core CPU, the E5-2687W is still about 15% faster. Lightwave scales exceptionally well with access to additional cores.