How Does the CoreHT Server Perform?
Application performance remains similar to the CoreHT 252B, with the major difference coming in hard drive-specific benchmarks.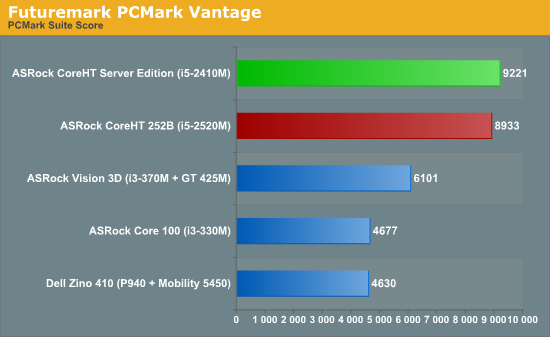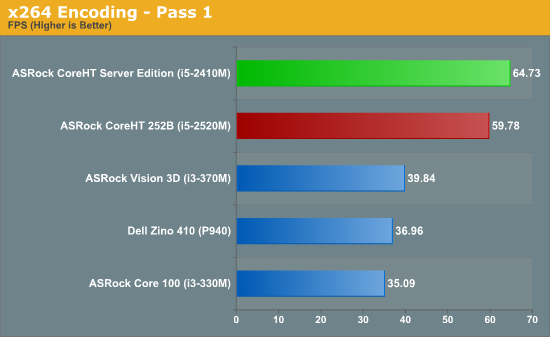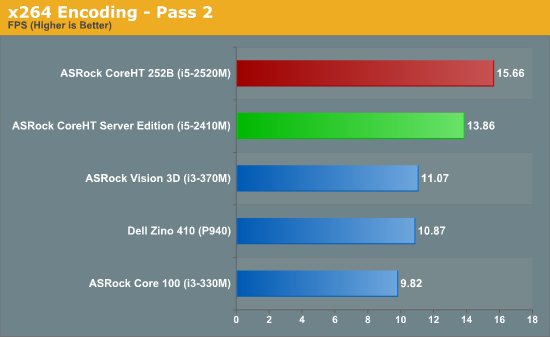 For example, look at our WinRAR test, where we estimate how well WinRAR performs, particularly with respect to processing split archives. To evaluate this, we take a 4.36 GB MKV file, compress it in the 'Best' compression mode into a split archive (97.1 MB each), which results in 44 files on the hard disk. The time taken to decompress this split archive is then recorded. The performance in this benchmark is heavily influenced by the hard disk in the system.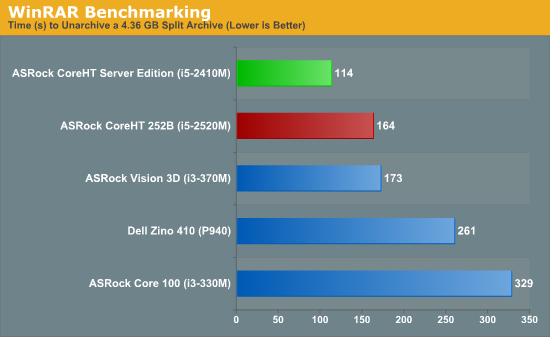 In this test, the Server soundly beats the 252B as well as the older Core 100 model. The other possibility here is to reconfigure the hard drives in RAID 1, although performance would decrease.