The Fastest Ultraportable on the Block
Alienware's M11x R3 gets a big, big improvement with Sandy Bridge. Never mind the i7-2617M our review unit is equipped with, the minimum spec Intel Core i5-2537M has a higher nominal clock and faster turbo clock than the overclocked i7-640UM in the previous generation; it also has a slightly lower TDP and substantially improved performance clock-for-clock. Likewise, the NVIDIA GeForce GT 540M paired with it should bring equally notable improvements in performance--gaming and otherwise.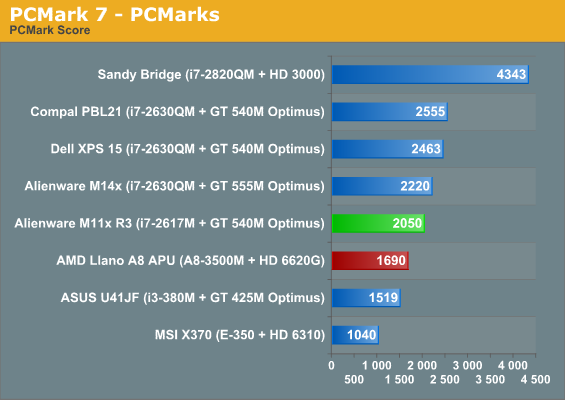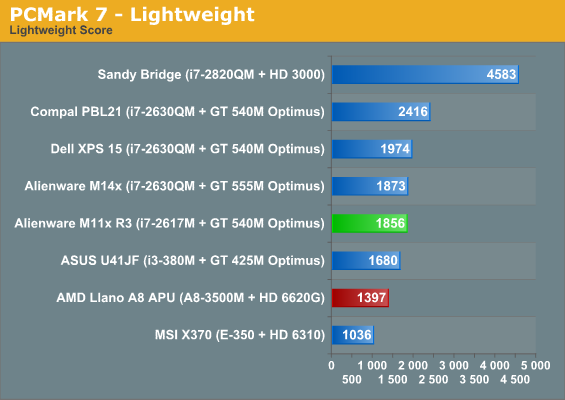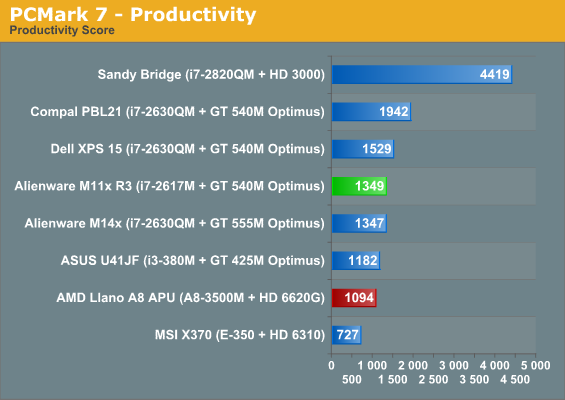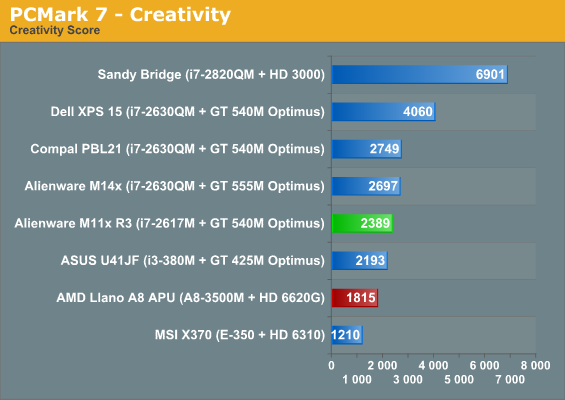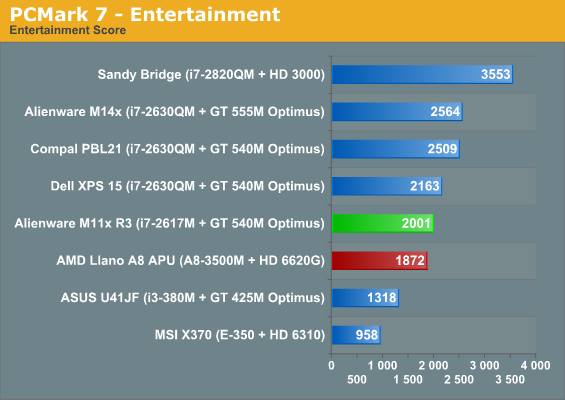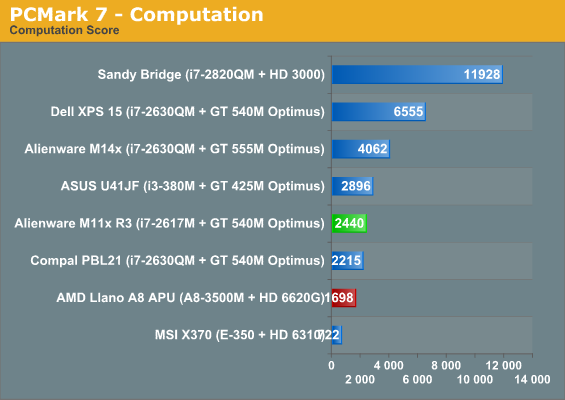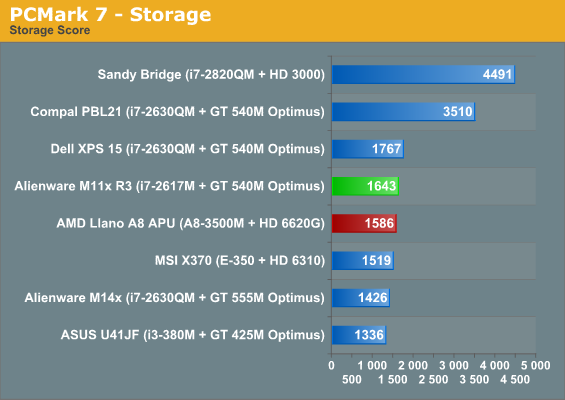 The M11x R3 may be packing a low voltage processor, but it certainly isn't slow. High turbo clocks and a fast GPU allow it to hang well with the rest of the pack and consistently beat out the old i3-380M, itself a faster CPU than the i7-640UM in the M11x R2. It's a shame we don't have PCMark 7 results from the earlier R2, but we do have results for other benchmarks, which we'll see below.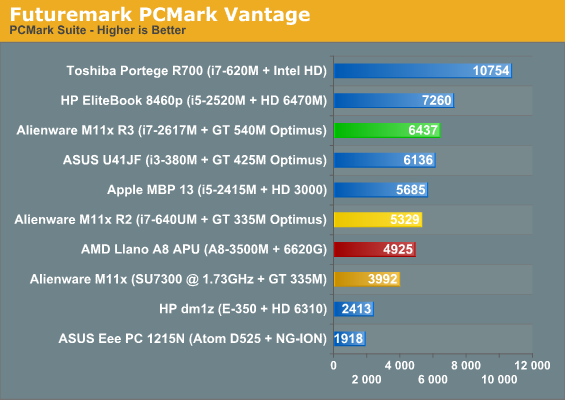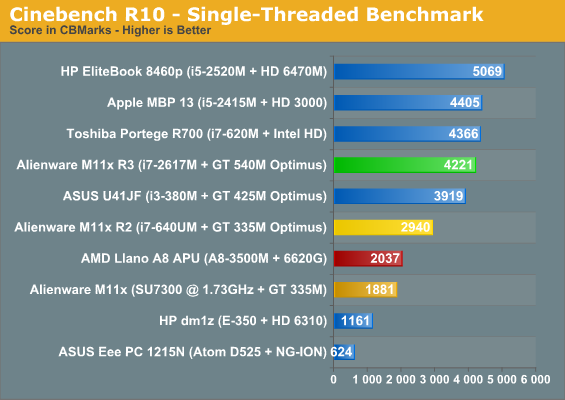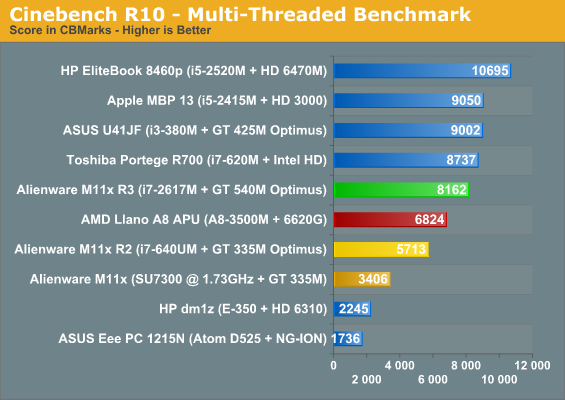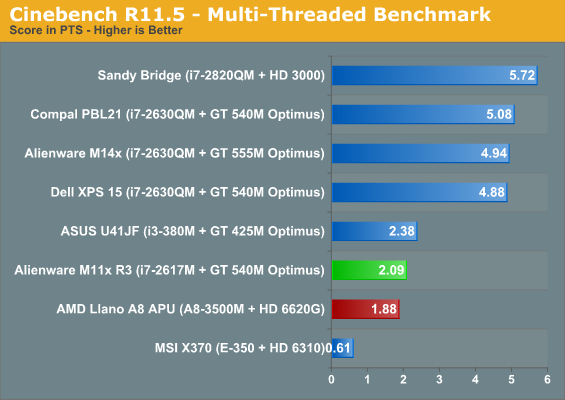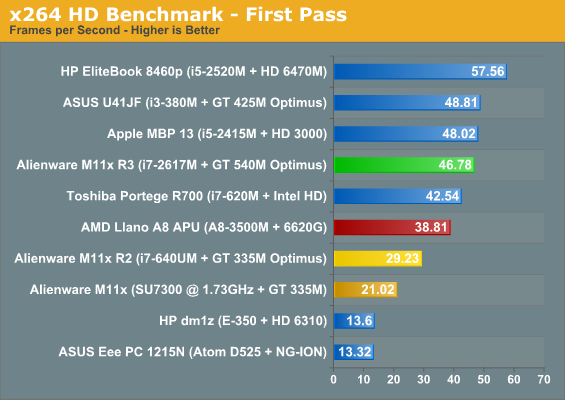 In every metric where the M11x R3 can be compared to its predecessors, it wallops them soundly. In fact it's consistently more than twice as fast as the overclocked Core 2 Duo SU7300 in the first generation unit, launched just 16 months ago! The U41JF posts unusually high scores, but it's worth pointing out that its i3-380M's nominal 2.53GHz clock speed has been ramped up by ASUS out of the factory to a robust 2.91GHz.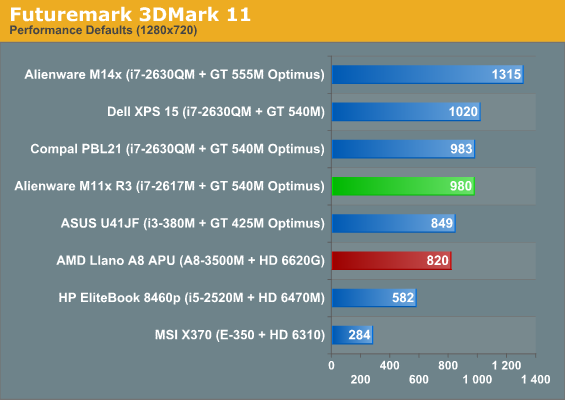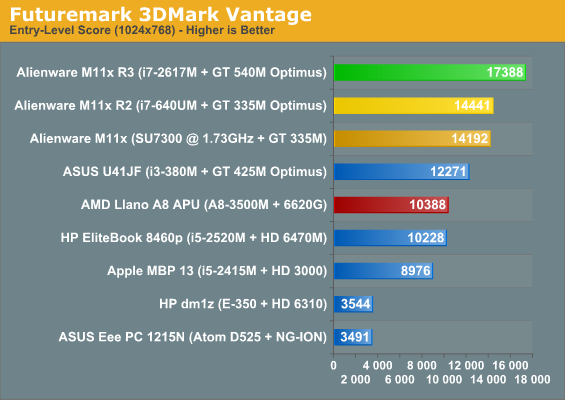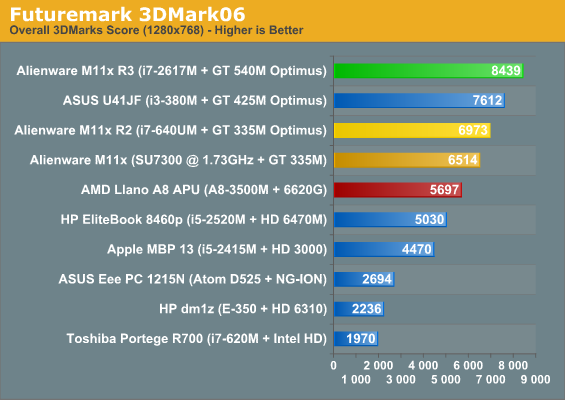 The Alienware M11x R3 proves absolutely monstrous in its weight class in 3DMark, and again demonstrates a substantial improvement in performance over the preceding models. With Sandy Bridge it definitely seems the M11x has finally gotten away from being heavily CPU-limited. The Dell XPS 15 sporting the same GPU but with a quad-core CPU only checks in a scant 4% faster in 3DMark 11, but let's see how that translates over to actual games.