Those are probably the biggest functional changes, but there are some smaller things of note, most of which are best demonstrated with screenshots.
A few of the more user-facing: a new Noteworthy font in Notes app joins Helvetica and Marker Felt:
The Location Services menu has been moved to the top level of the Settings menu, giving you access to all of your Location Services-enabled apps: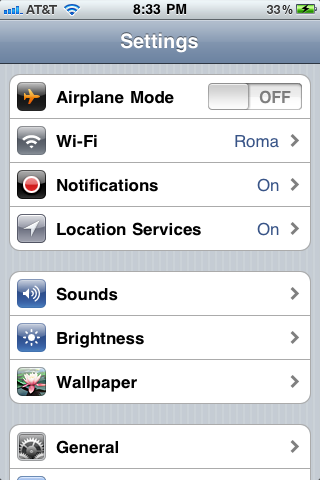 The iPad's switch, turned into a mute button in iOS 4.2, can once again be used as an orientation lock.
If you set the switch to work as an orientation lock, you can now find a mute button in the multitasking bar where the software orientation lock used to live: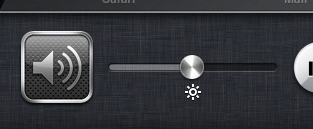 And, of course, there's a slew of even smaller changes: users can now delete an app which is currently downloading instead of having to wait until it finishes downloading, the iPhone now vibrates twice for text messages, and there are plenty of bugfixes that you can read about in the release notes.
Still MIA is an improved implementation of the AirPrint feature, introduced in iOS 4.2, which was originally intended to allow iOS users to print to any printer shared via iTunes by a PC or Mac. This feature was scaled back at the eleventh hour to support only direct printing to a handful of mostly-new printers built to support the feature. Workarounds exist to get it working with any printer, but official support for any ol' printer has never materialized, and Apple has never offered much of an explanation.
Developers and/or tinkerers can also use XCode to unlock some iPad touch gestures that may be candidates for inclusion in the next iOS. These gestures use four or five finger swipes to reduce the number of times you have to quit what you're doing to poke at the Home button: you can pinch to get to the home screen, you can swipe upward to see the multitasking bar, and you can swipe left or right to navigate between open apps.
Buried or not, these gestures could tell us something about possibilities for iOS 5: These functions look to enhance the existing iOS multitasking experience, but not necessarily to replace it with something else. It's possible that Apple will look at Android and make some UI changes based on what Honeycomb does well, but if these gestures can be taken as an indication of things to come, we may not see any iOS UI overhauls when iOS 5 is unveiled later this year.