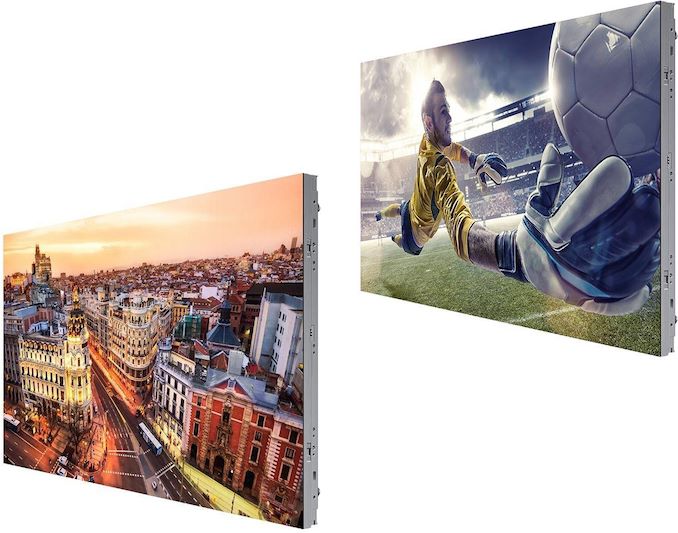 Samsung has started global sales of its Micro LED-based 'The Wall' display systems. The Wall televisions will be available in multiple configurations, but customized according to individual orders. The most basic Wall will offer a Full-HD resolution as well as a 73-inch size, wheareas the most advanced model will feature an 8K resolution and a 292-inch size.
Samsung's The Wall televisions (IW008R) rely on the company's bezel-less 806.4 × 453.6-mm Micro LED cabinets with a 960×540 resolution as well as 0.84-mm² individually-controlled LEDs. The building blocks feature 250 - 2000 nits brightness (regular/peak), around 10,000:1 contrast ratio, a 16-bit color depth, up to a 100/120 Hz refresh rate, as well as 155°/135° horizontal/vertical viewing angles. The modules also feature Samsung's Black Seal and Ultra Chroma technologies to further improve contrasts and color saturation.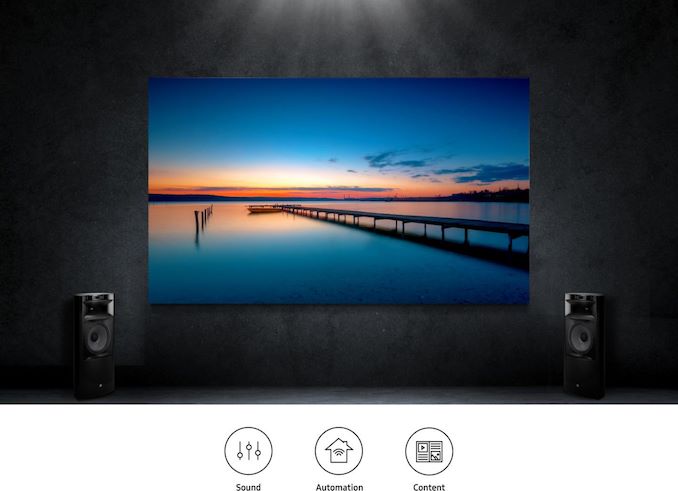 The Wall TVs come with a multimedia box based on Samsung's Quantum Processor Flex SoC that supports a 20-bit internal processing, AI upscaling, video decoding, various HDR modes (HDR10+, LED HDR), and can run a variety of applications (Bixby, Netflix, YouTube, SmartThings, etc.).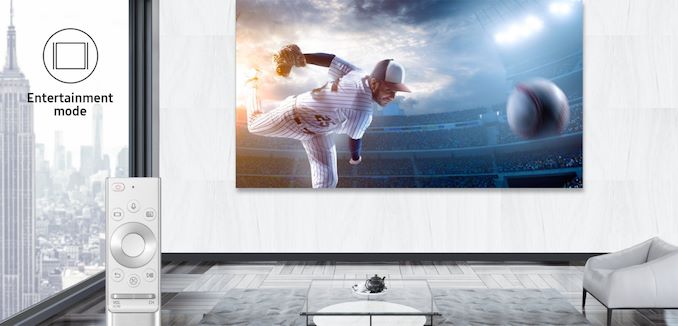 As in case of competing Micro LED-based TVs, resolution of Samsung's Wall televisions depends on their size. The Full-HD version uses only four cabinets and measures 73 inches in diagonal. By contrast, the 4K Full-HD model relies on 16 modules and therefore measures 146 inches. 6K and 8K Wall TVs feature 219-inch and 292-inch diagonals, respectively. Samsung can build non-standard bespoke Micro LED TVs as well for those who need them.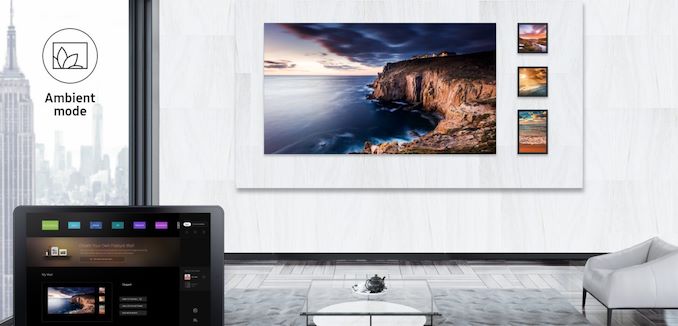 Samsung does not disclose pricing of its Wall televisions, but asks interested customers to contact it for an individual offering. That said, it is pretty obvious that pricing of Samsung's Micro LED TVs will be well above MSRP of its ultra-premium QLED 4K or 8K televisions.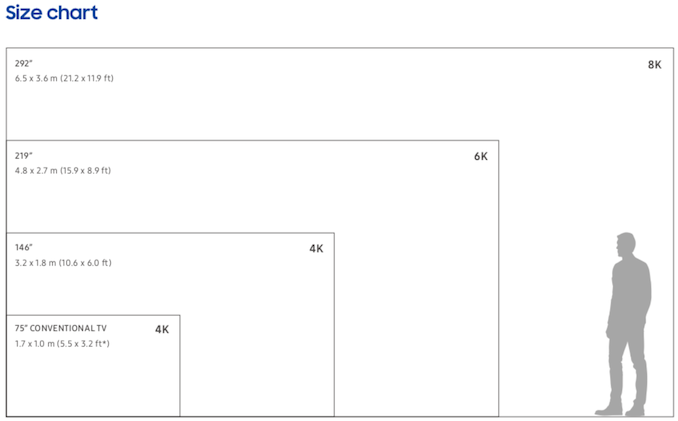 Related Reading:
Source: Samsung (via MicroLED-Info.com)