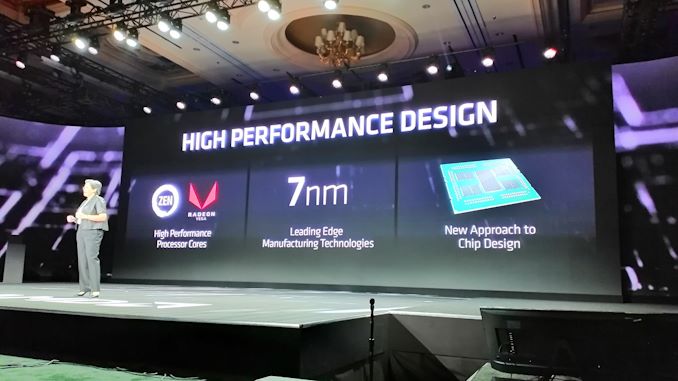 Today AMD is announcing some realignment of its executive team along with some promotions. The idea behind the changes boils down to AMD wanting to focus its efforts on bringing the CPU and GPU strategy together, for future AMD+AMD combinations. The goal is that users should want to pair Ryzen with Radeon, or EPYC with Instinct, and by aligning the hierarchy behind that goal, it should be easier to manage and achieve.
There are several big announcements in AMD's team today:
Darren Grasby, the long standing SVP of Global Computing and Graphics Sales will now become SVP and Chief Sales Officer, covering both consumer and enterprise, as well as becoming the President of AMD EMEA (Europe, Middle East, Africa). Darren has been at AMD over twelve years, and has been instrumental in the last couple of years for driving the adoption of Ryzen and Radeon as well as the sales message behind the product portfolio. His remit now covers all of AMD's enterprise products, as well as the embedded products.
Dr. Sandeep Chennakeshu has been hired from his role as President of Blackberry Technology Solutions to become Executive Vice President of the Computing and Graphics group. Under this role he will manage the strategy, business, and engineering for AMD's PC, graphics, and semi-custom product lines. Dr. Chennakeshu's history includes time at Freescale (while Dr. Lisa Su was there), as well as President at Ericsson Mobile Platforms and CTO of Sony Ericsson.
Mark Papermaster, current SVP and CTO of AMD, is promoted to Executive Vice President. This is in recognition of his expanding role within AMD.
Forrest Norrod, SVP and GM of AMD's Datacenter and Embedded Solutions Group, will now be in control of and have responsibility for both the EPYC and Radeon Instinct product lines.
The idea here is that AMD is going to push prioritize a synergy between Ryzen + Radeon or EPYC + Instinct across the company, leveraging on the success of partnering both sets of products together. In order to do this, it requires upper management to know what both sides are thinking, which is why we are seeing key employees now taking strategy and business roles covering both CPU and GPU product lines.