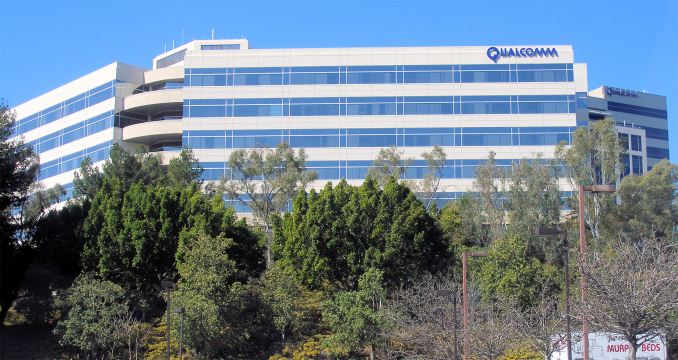 Qualcomm has announced today that the Board of Directors has rejected Broadcom's proposal to acquire the company for around $105 billion. The BOD believes that Broadcom's offering undervalues Qualcomm and its growth perspectives in the upcoming 5G era.
Last week Broadcom offered to buy all of the outstanding shares of Qualcomm for $105 billion in total for cash and stock. Under the terms of the deal, shareholders of Qualcomm would get $60 in cash and $10 in Broadcom's stock for each share, which would be a 28% premium over the price of a Qualcomm share on November 2, 2017.
Broadcom wanted to buy Qualcomm primarily because of its LTE and 5G technologies to complement its other telecommunication assets. Qualcomm itself is in process of taking over NXP Semiconductor. The latter is a leading supplier of electronics for automobiles and when Qualcomm gets NXP, it will be particularly well positioned to become a leading maker of chips for self-driving and electric vehicles.
"No company is better positioned in mobile, IoT, automotive, edge computing and networking within the semiconductor industry," said Steve Mollenkopf, CEO of Qualcomm. "We are confident in our ability to create significant additional value for our stockholders as we continue our growth in these attractive segments and lead the transition to 5G."
Shares of Qualcomm have been declining in value in the recent quarters, which is why Broadcom made its proposal. Meanwhile, Qualcomm is a larger company than Broadcom is — it earns $23 billion a fiscal year (vs. $16.93 billion earned by Broadcom) and it has 33,800 employees (vs. 15,700 employed by Broadcom).
Qualcomm's board believes that Broadcom's proposal not only undervalues the company but also "comes with significant regulatory uncertainty". The latter claim may indicate that Qualcomm's Board Of Directors may not be interested in the potentially record-setting transaction even if Broadcom increases its bid.
Related Reading
Image Source: Wikipedia
Source: Qualcomm