Noctua NH-U14S
Starting things off, we have the Noctua NH-U14S. Noctua supplies the NH-U14S inside a large, sturdy cardboard box. The artwork on the box is austere, limited to providing useful information about the cooler itself.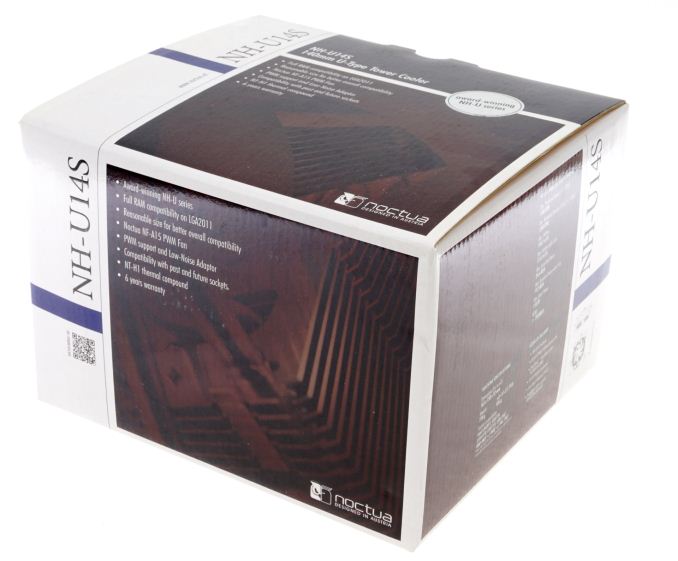 Inside the box everything is individually packed into separate cardboard boxes. Alongside with the mounting hardware, Noctua is also offering a basic screwdriver for the installation of the cooler, a fan speed reducer, a metallic case badge and a syringe with NT-H1 thermal compound.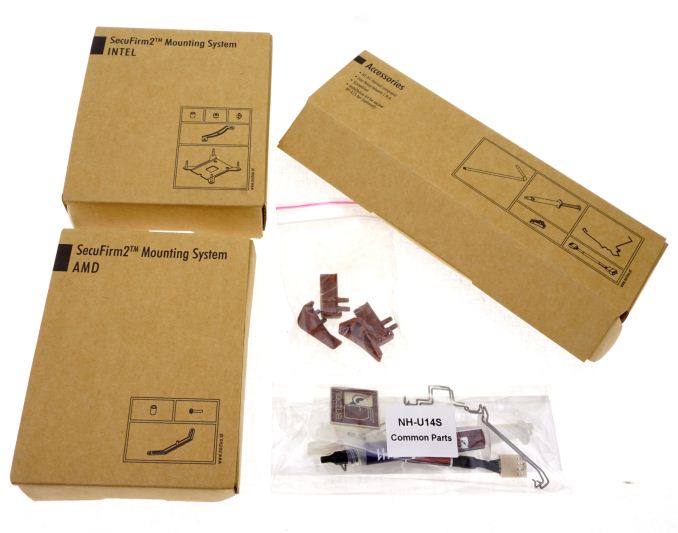 Noctua offers a very large selection of CPU coolers, with at least one product per cooler type. The NH-U14S is their version of a single tower cooler that makes use of a 140 mm fan and, according to Noctua, it has been designed so as to offer the best possible overall performance while staying clear of the LGA2011/LGA2066 RAM slots. It also is slightly taller than the other coolers of this review, even if only by 4-5 mm (0.15"-0.2").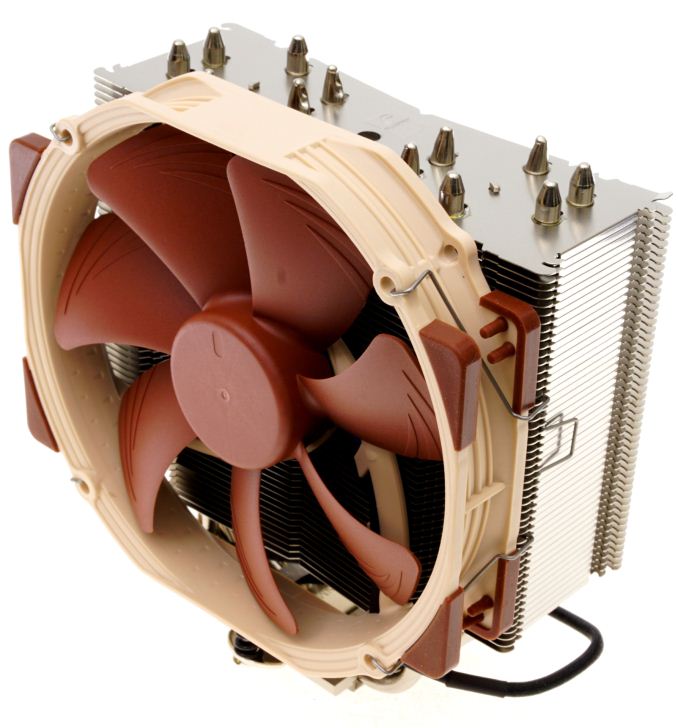 The company characterizes the NH-U14S as a "slim" cooler, but the dense fin array is 52 mm deep and 150 mm wide, providing more than ample heat dissipation surface. In theory, the cooler should be able to handle thermal loads well above 200 Watts. The top fin of the array is not thicker but has the company's logo and name engraved on it.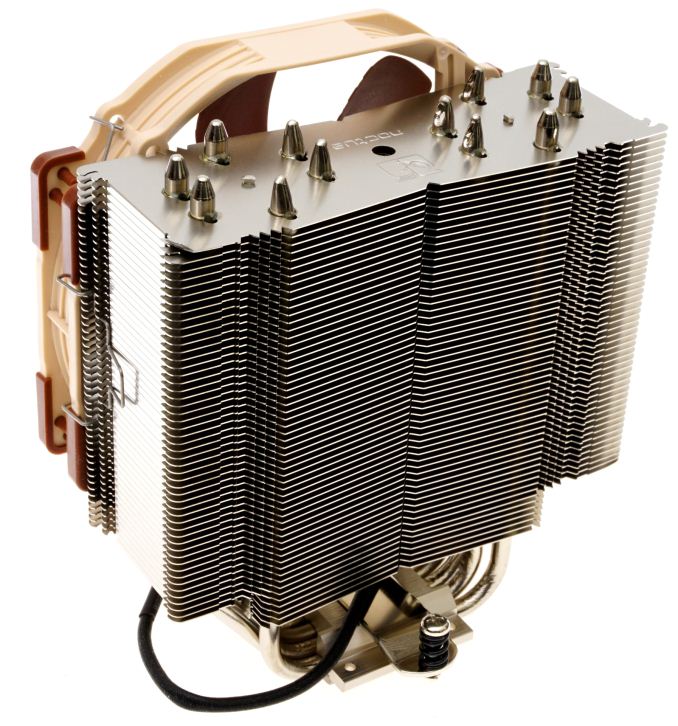 The NH-U14S makes use of six thick heatpipes to transfer the heat from the base of the cooler to its fin array. Each heatpipe expands to either side of the fin array and the designers had each heatpipe expanding at a different distance from the center of the fin array, resulting to twelve evenly distributed thermal energy transfer lanes from the base of the cooler to fin array. The heatpipes are made of copper but are nickel plated. The joints are all soldered, ensuring maximum thermal transfer and mechanical cohesion.
Only the bottom part of the cooler's base that makes contact with the processor is made out of copper. The top half of the base is made out of aluminum and the mounting bracket is nickel-plated steel. As only the bottom part actually contributes on the transfer of the thermal energy from the CPU to the heatpipes, this is a very reasonable design for the reduction of a cooler's weight and overall cost. A full copper base would substantially increase the weight of the design without offering any advantage.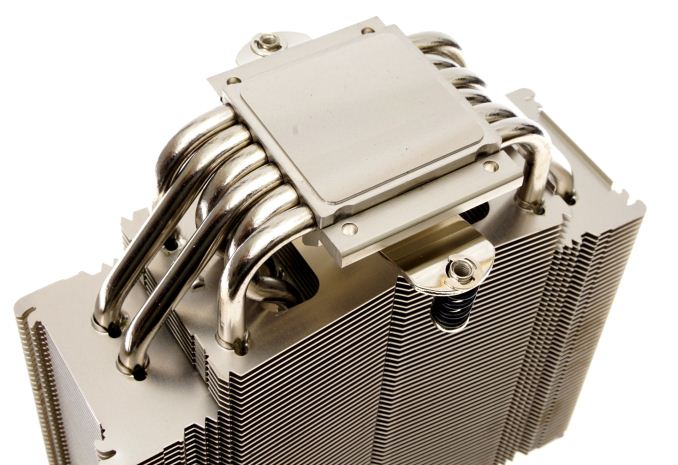 The copper base of the NH-U14S has also been nickel plated and is very smooth, yet not machined down to a perfect mirror finish. It appears to be easy to clean and difficult to soil. Noctua generally does not polish the bases of their coolers as it makes no apparent difference on performance, so they opt to not raise the cost of their products even higher for something that would not make an actual difference.