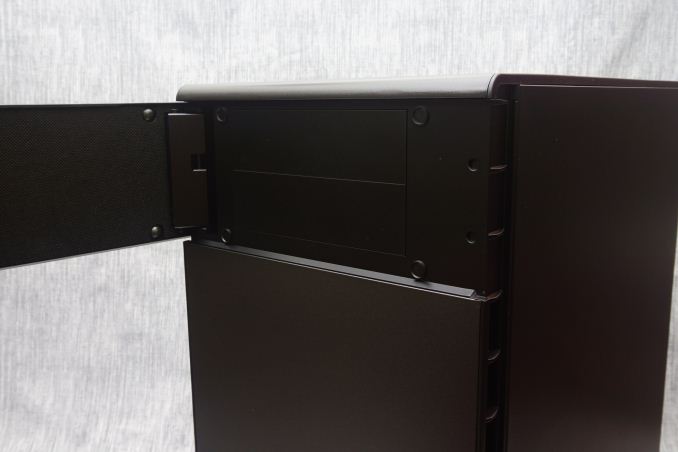 The concept of reversed and rotated motherboard tray cases is not new. Such designs primarily received attention with the introduction of the BTX form factor, when manufacturers were trying to make their products both ATX and BTX compatible. The prime example is probably the first generation Cooler Master Stacker, both for its design and what followed. The Stacker was successful enough to spawn a whole family of cases, however none of them retained the original's reversable tray. And, as things turned out, that's an accurate reflection of the larger market: ever since the BTX form factor has been abandoned, there are very few cases with rotated and reversed motherboard trays. Those few cases that still offer alterable trays are considered unordinary, special designs.
Introduction
It is just such a special case that we are taking a look at in this review: the Corsair Carbide 600Q Inverse ATX case. Corsair introduced the Carbide 600Q as a high quality product that is focused on utility and low-noise operation. The primary attraction of this case however is its interior design. As the name suggests, the Carbide 600Q has an inversed motherboard tray that, according to the company, should enhance the thermal performance of the system. It goes without saying then that we'll be paying special attention to that claim for this review, and seeing how it compares against typical ATX designs.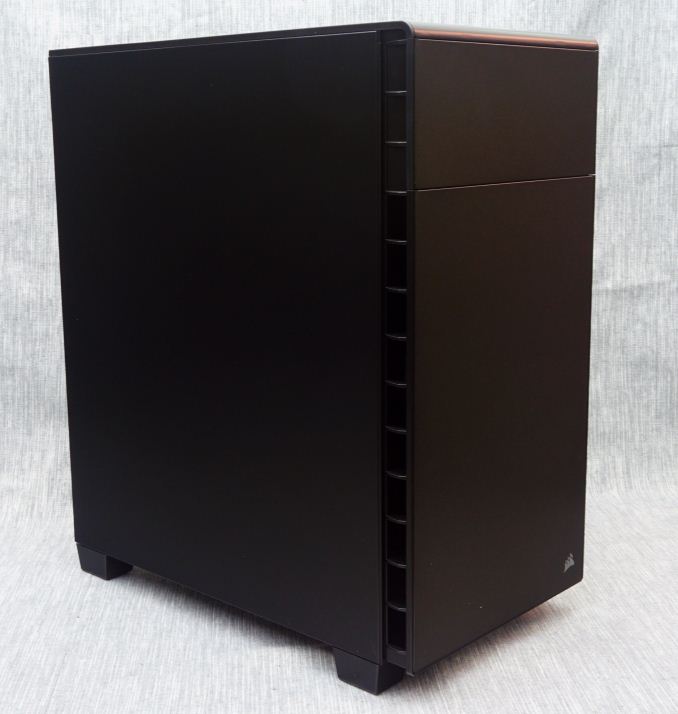 Corsair Carbide 600Q
Motherboard Size
EATX, ATX, Micro-ATX, Mini-ITX
Drive Bays
External
2 × 5.25"
Internal
2 × 3.5"
3 × 2.5"
Cooling
Front
2 × 120 mm or 2 x 140 mm (2 × 140 mm included)
Rear
1 × 140 mm (included)
Top
-
HDD
-
Bottom
3 × 120 mm or 2 x 140 mm (not included)
Radiator Support
Front
Up to 280 mm
Rear
Up to 140 mm
Top
-
Side
-
Bottom
Up to 360 mm
I/O Port
2× USB 3.0, 2× USB 2.0, 1× Headphone, 1× Mic
Power Supply Size
ATX
Clearances
HSF
200 mm
PSU
210 mm
GPU
370 mm
Dimensions
535 mm × 260 mm × 454 mm
21.06 in × 10.24 in × 17.87 in
Prominent Features
· Inverse ATX Layout: With this new layout, airflow is directed at the hottest devices in your system; the GPU and CPU, and not wasted on drive cages.
· (Windowed Version Only): Full side panel window: A gorgeous, panoramic full side panel window shows off your components, and the tool-free latch and hinge lets you get in and out of the case easily.
· Steel Exterior: Get rid of those plastic cases - the 600C has full steel front and top panels for extra durability and good looks.
· Three included AF140L fans: Great airflow doesn't have to be noisy. The AF140L fans can push good amounts of air across your hottest devices with less distracting fan hum, and the three-speed fan controller lets you decide exactly how fast they run.
· PSU and 5.25" Bay Cover: Clean up the inside of your case by tucking all those cables and less-attractive drives behind a clean, refined PSU and 5.25" bay cover. Or remove them for assembly - it's up to you.
· Water-cooling Ready: Fit up to a 280mm radiator up front and up to a 360mm radiator on the bottom - along with the 140mm rear fan mount, that means your next build can be both cool and beautiful.
· Easy to Clean: Easy-access dust filters on the front and bottom mean you'll never spend more than a minute getting dust out of your system.
· Easy to Build: Tool-free drive installation, side panel access, and tons of cable routing options and tie downs means you can spend less time building your PC and more time using it.
Price
$140
Packaging & Bundle
Corsair supplies the Carbide 600Q in a monochromic and aesthetically simple, but very sturdy cardboard box. The case is well protected inside it by two thick Styrofoam slabs and a nylon bag.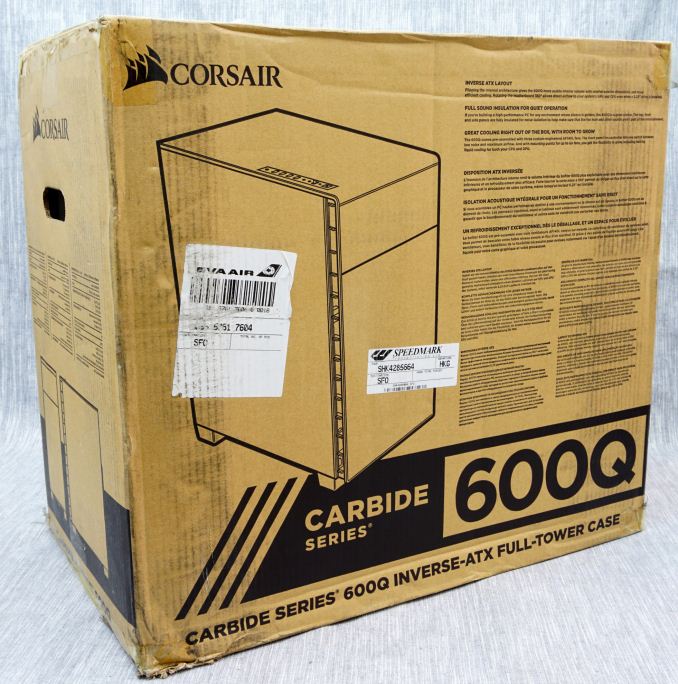 The company kept the main bundle of the case down to the basics. Only the necessary black mounting hardware, a manual and a few short cable ties are supplied alongside with the 600Q.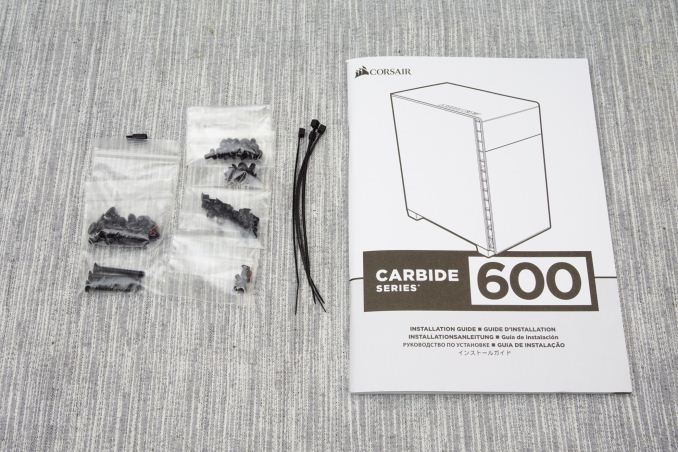 By default, the case has two 140 mm fans installed. A third 140 mm fan however is supplied along with the case, packed along with its mounting screws and a thank you note inside a small box. The user can decide the mounting location of this 140 mm fan, or choose not to install it at all in favor of lower noise levels.